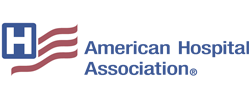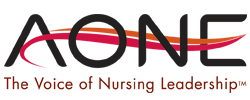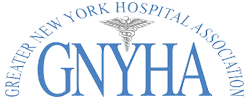 Sponsors






The healthcare system is rapidly changing. Pressures to increase efficiencies, improve coordination across the care spectrum and lower costs are contributing to a rising epidemic of a burned-out healthcare workforce. A lack of truly meaningful patient-family engagement, and inconsistent improvement in quality across all settings are symptoms of a system moving away from the core of what matters most for those who chose healthcare as a calling and for those who we aim to heal.
The Schwartz Center's Compassion in Action Healthcare Conference brings together clinicians, health system leaders and others who are committed to making compassion a priority in their organizations and communities. Participants will engage with colleagues from across the globe and experience immersive sessions that will leave them inspired, equipped with knowledge and skills and supported by new partners to create and sustain cultures of compassion.
---
THEMES & TOPICS
Built on the Compassionate Collaborative Care Framework, conference topics focus on advancing cultures of compassion, communication, interprofessional teamwork and interpersonal skills. Participants will learn to apply those techniques towards initiatives and strategies that achieve the quadruple aim of improving patient experience, population health and workforce well-being while lowering costs.
Conference Themes
W

orkforce resilience, well-being and engagement

Creating compassionate organizational cultures

Compassionate responses to social challenges

Communicating with patients, families and each other
Engaging patients, families and their communities to support health

Compassion science and practice
WHO SHOULD PARTICIPATE
This conference focuses on organizational culture change using strategies based on empathy, effective communication, interpersonal skills and interprofessional collaboration.
This conference is ideal for:
Organizational leaders, directors and managers of healthcare professionals
Practicing healthcare professionals and ethicists
Patient and clinician experience officers and teams
Quality and safety professionals and risk managers
Health professional educators
Human resources and employee assistance program professionals
Spiritual care providers and chaplains
Professional society leadership representatives
Policy and public health representatives
This activity has been approved for AMA PRA Category 1 Credit™.
Check back for additional information about credit offerings as the conference gets closer.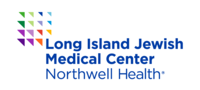 Keynote Speakers
Katie Bach
Managing Director, the Good Jobs Institute (former Director of Global Strategy for Starbucks)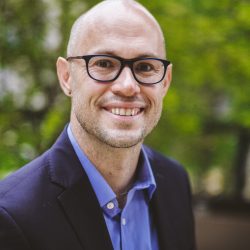 Tim Cunningham, RN, DrPH
Tim Cunningham, RN, DrPH, is the Director, Compassionate Care Initiative, and Assistant Professor at the University of Virginia School of Nursing.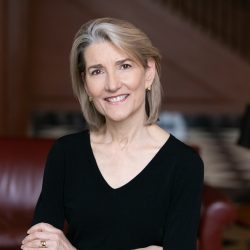 Amy C. Edmondson
Amy C. Edmondson is the Novartis Professor of Leadership and Management at the Harvard Business School, a chair established to support the study of human interactions that lead to the creation of successful enterprises that contribute to the betterment of society.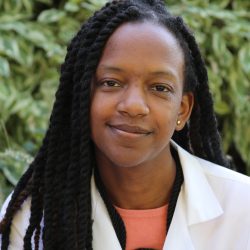 Shekinah N.C. Elmore, MD, MPH
Shekinah N. C. Elmore, MD, MPH, is a resident in the Harvard Radiation Oncology Program who is dedicated to pursuing equity and empathy in oncology care. She is a cancer survivor and has written about her experience treading the line between patient and provider.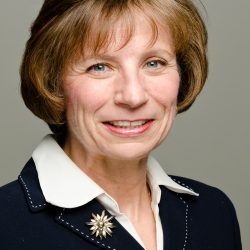 Susan B. Hassmiller, RN, PhD, FAAN
Susan B. Hassmiller, RN, PHD, FAAN, is the Robert Wood Johnson Foundation Senior Adviser for Nursing. In partnership with AARP, Hassmiller also directs the Foundation's Future of Nursing: Campaign for Action. Her work has included service in public health settings at the local, state and national levels, including HRSA.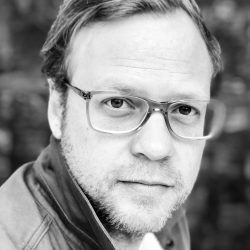 Michael Hebb
Author of "Let's Talk About Death Over Dinner," and founder of Death Over Dinner, Michael Hebb explores how we can use the power of home, hearth, and meaningful conversation to change healthcare.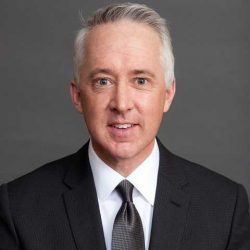 Paul Morton
Senior Vice President Northeast Regional Manager, Nordstrom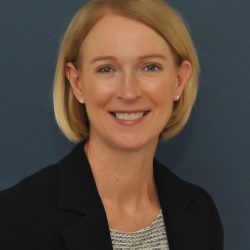 Helen Riess, MD
Helen Riess, MD, is an Associate Professor of Psychiatry at Harvard Medical School and Founder of Empathetics, Inc. She has devoted her career to teaching and research in the art and science of the patient-doctor relationship.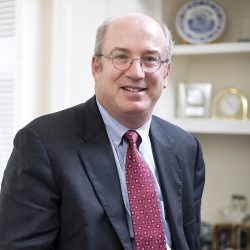 Peter L. Slavin, MD
Peter L. Slavin, MD, is the President of Massachusetts General Hospital. He also is a Professor of Health Care Policy at Harvard Medical School where he teaches internal medicine and healthcare management.
Featured Speakers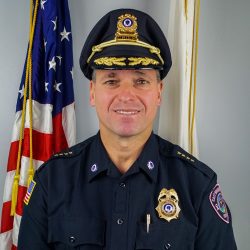 Scott Allen
Chief of Police, East Bridgewater, MA; member of the Police Assisted Addiction and Recovery Initiative (PAARI) National Police Advisory Committee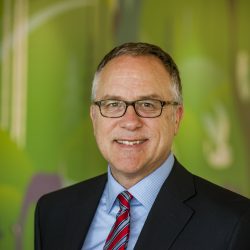 Harris Baden, MD
Professor & Chief of Pediatric Cardiac Critical Care at Seattle Children's Hospital and the University of Washington School of Medicine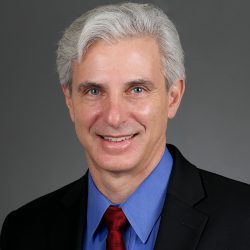 David M. Barash, MD
Executive Director, GE Foundation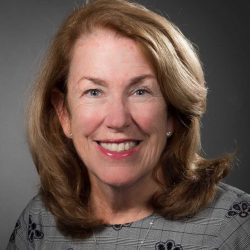 Agnes Barden
Vice President, Patient and Customer Experience, Northwell Health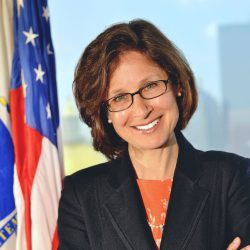 Alice Bonner, PhD, RN, FAAN
Senior Advisor with the Institute for Healthcare Improvement (IHI); adjunct faculty at the Johns Hopkins School of Nursing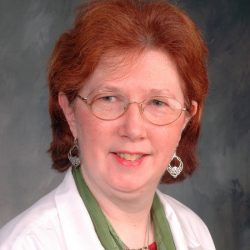 Maura Brennan, MD
Chief, Division of Geriatrics, Palliative Care and Post-acute Med., Baystate Health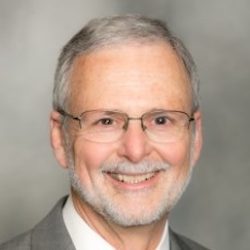 Paul DeChant, MD, MBA, FAAFP
Deputy Chief Health Officer, IBM Watson Health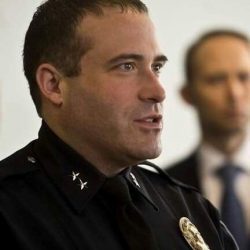 Brandon del Pozo
Chief of Police, Burlington, Vermont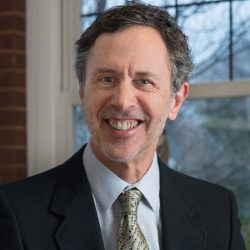 Ronald M. Epstein, MD
Professor of Family Medicine, Psychiatry, Oncology and Medicine (Palliative Care) at the University of Rochester School of Medicine & Dentistry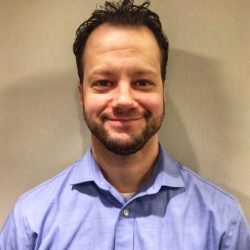 James Fuccione
Senior Director, Massachusetts Healthy Aging Collaborative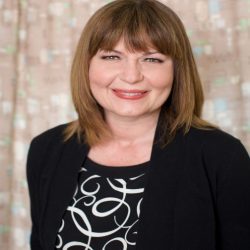 Lauran Hardin
Senior Advisor, Partnerships and Technical Assistance for the Camden Coalition's National Center for Complex Health and Social Needs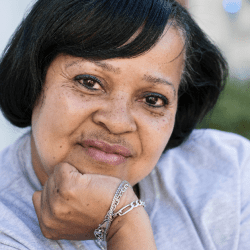 Ursel Hughes
PAARI AmeriCorps Recovery Coach, Boston Police Department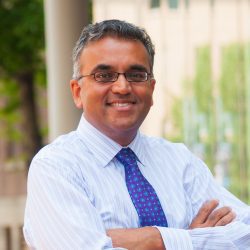 Ashish Jha, MD, MPH
Dean for Global Strategy and K. T. Li Professor of Global Health at the Harvard T. H. Chan School of Public Health; Director of the Harvard Global Health Institute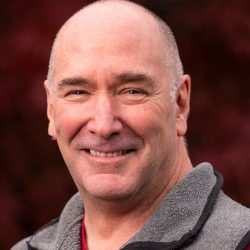 Mick Krasner, MD, FACP
Professor of Clinical Medicine, Professor of Clinical Family Medicine, Co-Director Mindful Practice Programs, University of Rochester School of Medicine and Dentistry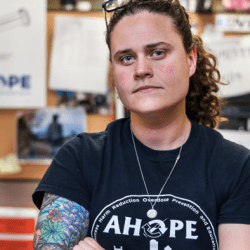 Sarah Mackin
MPH Director of Harm Reduction Services, Boston Public Health Commission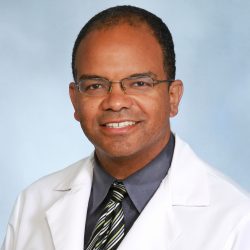 Kiame Mahaniah, MD
Chief Executive Officer, Lynn Community Health Center; Assistant Professor Family Medicine Department, Tufts University School of Medicine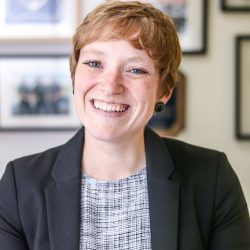 Allie Hunter McDade
Executive Director, Police Assisted Addiction & Recovery Initiative (PAARI)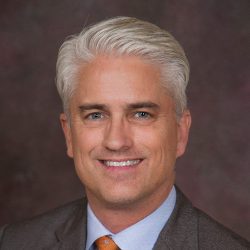 Scott Reiner
CEO, Adventist Health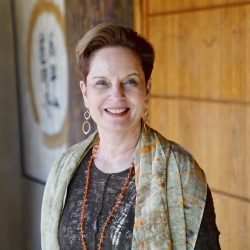 Cynda Hylton Rushton PhD, RN, FAAN
Anne and George L. Bunting Professor of Clinical Ethics, Berman Institute of Bioethics/School of Nursing; Professor of Nursing and Pediatrics, Johns Hopkins University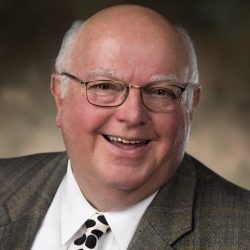 Fernando Stein, MD
Medical Director, Progressive Care Unit, Texas Children's Hospital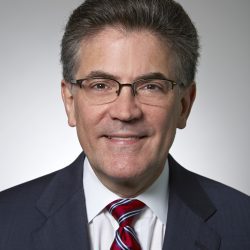 Steve Strongwater, MD
President & CEO, Atrius Health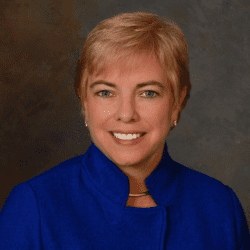 Patty Sullivan
Program Director for Dementia Friendly Massachusetts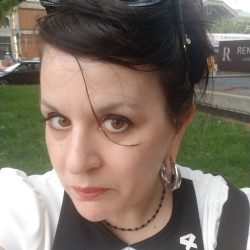 Jess Tilley
Executive Director, New England User Union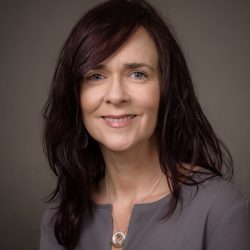 Shelly Trumbo
Community Integration Executive, Adventist Health
THE EXPERIENCE
At Compassion in Action, participants will roll up their sleeves, dig in and engage with visionary thinkers and doers to experience and learn how healthcare organizations around the world are improving quality, lowering costs and strengthening patients' and providers' experience using compassionate, collaborative care. Our vision is to form a powerful community where every Compassion in Action participant plays an integral role in sharing ideas, simulating new thinking and provoking the change that will better our healthcare system.
Through interactive experiential sessions with experts from diverse care settings and communities, this innovative conference will focus on fostering compassionate leaders across all professions and roles within healthcare. Participants will leave the conference having gained inspiration, knowledge/skills and partners to improve care quality and outcomes, patient experience and workforce well-being through compassion and collaboration.
Sample schedule below:
More details for 2019 will be posted in the coming months.
Schwartz Center Member Day Welcome & Lunch
12:30 pm
Member Cocktail Reception
5:15 pm
Master Panel Breakout Sessions
10:00 am
Compassion in Action Poster Session
Lunch and Networking
12:30 pm
Cocktail Reception
5:00 pm
Evening Activities
6:00 pm
Case Study Presentation
8:50 am
Master Panel Breakout Sessions
1:15 pm
Concluding Remarks
3:30 pm
Planning Committee
Members
Stephanie J. Adler Yuan, MS
Director of Education and Training, Schwartz Center for Compassionate Healthcare
Elisa Arespacochaga, MBA
Vice President, American Hospital Association
Rana Awdish, MD
Specialist in Pulmonary Disease, Critical Care Medicine, Henry Ford Health System
Agnes (Aggie) Barden, DNP, RN, CPXP
Vice President, Patient & Customer Experience, Northwell Health
Maren Batalden, MD, MPH
Associate Chief Quality Officer, Cambridge Health Alliance
Leah Binder
President & CEO, The Leapfrog Group
Monica Bharel, MA, DPH
Commissioner, Massachusetts Department of Public Health
Calvin Chou, MD, PhD, FACH
Professor of Clinical Medicine, VP External Education, UCSF; Vice President for External Education, Academy of Communication in Healthcare
Sue Collier, MSN, RN, FABC
Vice President, Innovation and Clinical Excellence, North Carolina Healthcare Association Foundation
Jocelyn Cornwell, PhD
CEO and Founder, Point of Care Foundation
James R. Doty, MD
Professor of Neurosurgery, Stanford University School of Medicine; Founder & Director, The Center for Compassion and Altruism Research and Education (CCARE)
Karen Drenkard, PhD, RN, NEA-BC, FAAN
Senior Vice President, Chief Clinical and Nursing Officer, O'Neil Center/ GetWellNetwork
Ronald M. Epstein, MD
Professor of Family Medicine, Psychiatry, Oncology and Medicine, University of Rochester School of Medicine and Dentistry
Rushika Fernandopulle, MD
CEO and Co-Founder, Iora Health
Martha (Meg) Gaines, JD, LL.M
Distinguished Clinical Professor of Law, University of Wisconsin Law School; Director, Center for Patient Partnerships
Elizabeth Gaufberg, MD, MPH
Associate Professor of Medicine and Psychiatry, Harvard Medical School; Director of Professional and Academic Development, The Cambridge Health Alliance
Michael Goldberg, MD
Scholar-in-Residence, Schwartz Center for Compassionate Healthcare
Sue Hassmiller, PhD, RN, FAAN
Senior Advisor for Nursing, Robert Wood Johnson Foundation
Elizabeth Hickman
Chief Operating Officer, Schwartz Center for Compassionate Healthcare
Beth Lown, MD
Chief Medical Officer, Schwartz Center for Compassionate Healthcare
Pat Mastors
Executive Director, Patients'​ View Institute
Kathy McGuinn, MSN, RN, CPHQ, FNAP
Director of Interprofessional Education and Practice Partnerships, American Association of Colleges of Nursing (AACN)
Kathy Scopin, BSN, PHN, RN
Membership Experience Advisor, West Region, Schwartz Center for Compassionate Healthcare
Andrew (Andy) Shin, JD, MPH
Chief Operating Officer, AHA Center for Health Innovation at American Hospital Association
Cynthia D. Sweeney, MSN, RN, CNOR, NEA-BC
Executive Director, The DAISY Foundation
Deborah Trautman, PhD, RN, FAAN
President & CEO, American Association of Colleges of Nursing (AACN)
Monica Worline, PhD
Founder & CEO, EnlivenWork
Charlotte Yeh, MD
Chief Medical Officer, AARP Services
Member Planning Committee
Lisa Beard
Senior Patient Navigator, Chris O'Brien Lifehouse
Jeff Christie, LCSW, CEAP
Director, JPS Health Network, JPS/ACCLAIM Employee Assistance Program
Julie Collier, Ph.D.
Director, Enterprise Resilience, Packard Children's Hospital Stanford/Stanford Children's Health
Laura Crooks, OTR, MHA
Senior Director, Experience, Seattle Children's Hospital
Mary Tess Crotty, MA
Vice President, Quality, Genesis HealthCare
Linh B Dang
NYC H+H, Sr. Director of Arts in Medicine, NOAH Board Member (National Organization for Arts in Health)
Kristen Demertzis, Ph.D., ABPP
Board Certified in Clinical Neuropsychology Chief, Division of Neuropsychology, Southside Hospital Director of Resident Mentorship, OB/GYN Department, Southside Hospital Assistant Professor, Department of Physical Medicine and Rehabilitation, Donald and Barbara Zucker School of Medicine at Hofstra/Northwell Assistant Professor, Department of Psychiatry, Donald and Barbara Zucker School of Medicine at Hofstra/Northwell
Jon S. Du Bois, MD
Clinical Associate, Harvard Medical School, Medical Director, Mass General Cancer Center at Emerson Hospital, Medical Director, Mass General Cancer Center at MVH and NCH, Clinical Staff, Mass General Cancer Center, Massachusetts General Hospital
Rev. Krista Gregory, MDiv, BCC
Director of The Center for Resiliency at Dell Children's, Dell Children's Medical Center of Central Texas
Shanna Hoffman
Director of Integrative Nursing, Dana Farber Cancer Institute
Casey Kudesia, MA
Director of Training and Organizational Development, Planned Parenthood League of Massachusetts
Sophia McIntyre, MD, MPH, MBA, FAAFP, CPE
Chief Medical Officer, Hudson River Healthcare, Inc., 2016 Baldrige Executive Fellow
Denise Mohess
Medical Director, Inova Geriatric Services Physician Leader, Schwartz Center Rounds
Sirisha Narayana, MD
Assistant Professor, Division of Hospital Medicine, Department of Medicine, UCSF Parnassus Campus
Louisa Nedkov
Manager, Kailo Employee Wellness Program, Halton Healthcare
Daniel Pomerantz, MD, MPH, FACP
Physician Leader for Schwartz Center Rounds, Director of Ambulatory Care, Director of Palliative Care, Associate Program Director, Department of Medicine, Montefiore New Rochelle Hospital
Emelia Rogers, LICSW
Medical Social Worker, Gillette Children's Specialty Healthcare
Ellen Rosendale, MSW, LCSW
Director of Family Services, Ann & Robert H. Lurie Children's Hospital of Chicago
Nancy Searl, RECE
Collaborative Practice Leader, Holland Bloorview Kids Rehabilitation Hospital
Rick L. Shifley, PhD
Assistant Professor of Behavioral and Social Sciences, School of Arts & Sciences, MCPHS University
Marcia Walker, MSW, LISW-S
Manager – YOU Matter Program at Nationwide Children's Hospital, Columbus OH
Wendy Walters, LICSW
Clinical Ethics Consultant, UAB Hospital Clinical Ethics Program
Supportive Partners

Media Sponsor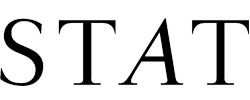 View the sponsorship levels. For more information on these and other sponsorship opportunities, please contact Elizabeth Hickman at ehickman@theschwartzcenter.org
Media Sponsor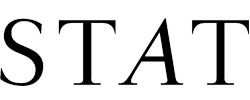 Schwartz Center National Business Members
Thank you to the Schwartz Center National Business Members for their year-round support of our mission and programs including this conference. Learn more about business membership.
Chairman Circle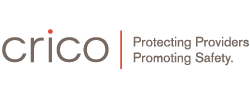 Executive Circle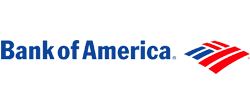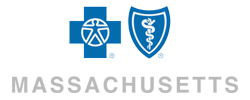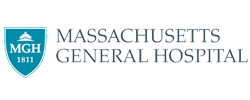 Leader Circle
American Hospital Association
Benchmark Senior Living
Genesis HealthCare
Integro Insurance Brokers
MedPro Group
Novo Nordisk
Partners HealthCare
Tufts Health Plan
View available sponsorship levels.
Scholarship Fund Provides Tuition Assistance 
The Compassion in Action Healthcare Conference Scholarship Fund provides tuition assistance for medical, nursing and other health profession students to attend the conference. To donate, click here and select "Conference Scholarship Fund" in the designation box. For more information, contact Lisa Crane, director of individual and foundation giving, at lmcrane@theschwartzcenter.org or 617-643-5490. To learn more about applying for scholarship, click here.
The Schwartz Center is dedicated to strengthening the human connection at the
heart of healthcare. 
Through national and international partnerships, the Schwartz Center for Compassionate Healthcare's coalition of caregivers, patients, families and other leaders work together to make compassion a vital element in every aspect of healthcare. We provide innovative educational and training opportunities for caregivers that are supported by cutting-edge research in neuroscience and communication. We are dedicated to advancing policies that inspire and help healthcare organizations create an environment that fosters a culture of healing and well-being for patients and clinicians.
Established in 1995, the Schwartz Center, a leader in the movement to make compassion a vital element in every patient-caregiver interaction, was founded on the belief that greater compassion and more meaningful collaboration are fundamental to the kind of care clinicians want to deliver and patients want to receive.
The Schwartz Center is an independent, non-profit organization, with 450 healthcare members in the U.S., Canada, Australia, and New Zealand, supporting 288,000 healthcare professionals each year.  In partnership with the Point of Care Foundation, more than 190 hospitals, hospices and other healthcare organizations conduct the innovative Schwartz Rounds® program in the United Kingdom, which unites caregivers from a range of disciplines to share experiences, learn from each other and focus on the human dimension of medicine.
Schwartz Center members rely on programs, education and resources to support clinician well-being, enhance the quality of care, enable better outcomes and create a more positive and rewarding experience for all members of the care team, patients and their families. To help patients and family members acknowledge caregivers who epitomize the qualities of compassionate care the Schwartz Center established the Honor Your Caregiver program. Through its National Compassionate Caregiver of the Year® Award, the Center celebrates healthcare professionals who display extraordinary devotion and compassion in caring for patients and families.
For media inquires please contact: Cathy Burke (ceburke@theschwartzcenter.org )
For sponsorship information please contact: Elizabeth Hickman (ehickman@theschwartzcenter.org)
For exhibitor information please contact: Melissa Thaler (mthaler@theschwartzcenter.org )
Location
The Westin Boston Waterfront
425 Summer Street, Boston, MA
Ideally located in Boston's thriving Seaport District, The Westin Boston Waterfront offers guests the opportunity to relax and recharge with many onsite amenities and explore the vibrant cultural and culinary offerings nearby.
Limited rooms at the discounted rate of $299/night are available for September 8th, 9th & 10th.  If you plan to extend your stay beyond those nights, please contact the hotel directly at 617-532-4600 to get the best available rates.
conference@theschwartzcenter.org
617.724.4746