Schwartz Center Member Day
The 2023 Virtual Compassion in Action Healthcare Conference is built on the Healing Healthcare Initiative Framework and represents a collaboration between health leaders and workers with the common aim of improving their healthcare organizations and communities. The convening offers opportunities to share ideas, stimulate new thinking, build community and provoke change that will better our healthcare system. You will be equipped with the resources and tools to ensure that your organizations, colleagues, and patients can thrive.
To kick off the Virtual Conference, we have dedicated December 6 to Schwartz Center Member Day exclusively for all staff at our healthcare member organizations.
This full day of additional programming includes a welcome and opening remarks from Schwartz Center Chief Medical Officer, Dr. Beth Lown and sessions on: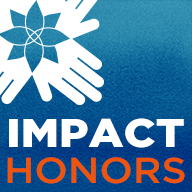 The day will conclude with a special celebration and panel discussion with our 2023 Corman IMPACT Honors recipients moderated by Schwartz Center Chief Medical Officer, Dr. Beth Lown. This year's recipients are:
• Bronx Oncology Living Daily (BOLD) Cancer Wellness Program, Montefiore Medical Center, New York, NY
• Hepatitis C Elimination Program, Central City Concern, Portland, OR
• Runaway Intervention Program, Children's Minnesota, Minneapolis, MN
Register for the full Conference or Schwartz Center Member Day only. Learn more about discounted member pricing and register here.
This is your opportunity to connect with and learn from colleagues from around the world and to leave feeling motivated and inspired!