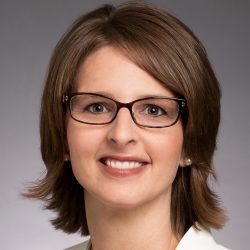 Rhonda M. Abbott, PT, FTPTA, FACHE
Senior Vice President & Chief Executive Officer, TIRR Memorial Hermann, Memorial Hermann Rehabilitation Hospital-Katy, Memorial Hermann Rehabilitation Network
Since 2001, Rhonda Abbott has held integral roles within TIRR Memorial Hermann, starting her career as a staff therapist in the spinal cord injury and specialty rehabilitation program and earning successive promotions to director of therapy services and director of clinical programs, vice president of operations and chief operating officer.
Abbott oversees TIRR Memorial Hermann's continued excellence in rehabilitative care, research, advocacy and education across the Memorial Hermann Health System. Under her leadership, she has led clinical care redesign initiatives, translational research efforts, quality care improvements, expansion of therapy education programs and efficiency improvements. During her tenure, the Campus continues to demonstrate national recognition as a leader in rehabilitation by U.S. News & World Report as well as being designated a national rehabilitation innovation center as a result of legislation just passed by U.S. Congress and signed into law by in 2023. She has oversight for strategic planning, ensuring successful transitions of care throughout the post-acute rehabilitation continuum, achieving operational program and campus growth, along with serving as a voice for advocacy at a national level. She also led TIRR expansion efforts and clinical practice leveling across our System, helped secure CARF accreditation at five Memorial Hermann Rehabilitation Network locations, provided therapy direction both at TIRR Memorial Hermann and for the Memorial Hermann Rehabilitation Network, and expanded the rehabilitation education program. Abbott has a passion for neurorehabilitation and teaching and is actively committed to learning, which led to her enthusiasm for therapy leadership.
Abbott serves on the board of directors and Executive Committee for the American Medical Rehabilitation Providers Association, is a member of the American Physical Therapy Association and American College of Healthcare Executives, a Texas Physical Therapy Association Tom Waugh Leadership Development Fellow, mentor for Women Leaders of Memorial Hermann, executive sponsor of Memorial Hermann's first employee resource group for individuals with disabilities, graduate of the Center for Houston's Future Business/Civic Leadership Forum and an advocate for the ReelAbilities Film Committee.
As SVP and CEO, Abbott will continue to lead the TIRR mission forward: to be the world's standard bearer for rehabilitation and research, redefining rehabilitation. She will continue to ground the System as a leader in medical rehabilitation and research and as a provider of exceptional patient experiences.
Abbott received her bachelor's degree in biomedical science from Texas A&M University, a master's degree in physical therapy from Texas Woman's University, her MBA from West Texas A&M University and is a Fellow of the American College of Healthcare Executives (FACHE).