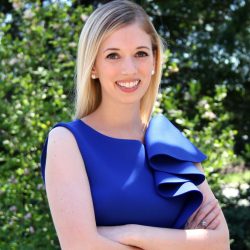 Jenny Young
Associate Vice President of Membership and Engagement, Medical Society of Virginia
Jenny Young is a strategic thinker who values connecting people with what serves them best. Whether it is a physician asking for a solution or a leader of a health system needing legislative support, Jenny pulls the pieces of a strategy together to drive ideas, actions, and solutions in her role as the Associate Vice President of Membership and Engagement at the Medical Society of Virginia (MSV). Her focus is to actively engage physicians and medical students to advance the MSV's advocacy, policy, and clinician wellness initiatives.
Young has also served as a key leader in the creation, implementation, and expansion of MSV's nationally recognized SafeHaven clinician wellness program. Her leadership has helped to secure legislative and significant financial support to expand the program nationally through partnering state medical societies and funders.
Her focus on helping shape the future of healthcare has been demonstrated throughout her 11 years of service at MSV. Young has received national recognition for her work engaging medical students within MSV after achieving a 500% increase in member segment engagement within her first 5 years.  Under her leadership, Virginia's medical students have played an active role in securing continued state funded graduate medical education positions and supporting countless MSV advocacy initiatives.
In addition, Young has helped to lead MSV's transformation to revitalize membership, engagement, and expansion of non-dues revenue sources.  Outcomes from her efforts include a 10% increase in dues-paying physician members from 2020-2022 and a re-designed physician engagement and leadership model.