Schwartz Center Members
About The Corman IMPACT Honors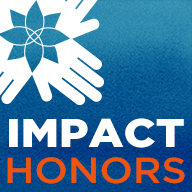 Innovative Member Programs Advancing Compassion and Teamwork
The Corman IMPACT Honors celebrates healthcare members who are making a transformational impact by creating programs or initiatives that promote compassionate, collaborative care within their organization or system.
We know that leading by example is the most effective way to inspire others to make compassionate care a priority and we want to recognize our healthcare members who are doing that.
Recognition and Submissions
We know Schwartz Center members share in our mission of putting compassion at the heart of healthcare. If your organization is changing the way caregivers and patients give and receive compassionate care, we want to recognize your work.
All program submissions will be highlighted during the virtual Compassion in Action Healthcare Conference, on our Schwartz Center Member Community website and in Schwartz Center materials.
A spokesperson from up to three exemplary programs will be selected to participate on a Conference panel with fellow honorees, moderated by Schwartz Center CMO Beth Lown, MD.
Please note that Schwartz Center programs (including Schwartz Rounds®) are not eligible for consideration.
Submissions are now closed.
---
2020 IMPACT Honors
Thank you to all the Schwartz Center healthcare members who shared their programs. Read about the 2020 Corman IMPACT Honors recipients and honorable mentions.
---
Questions?
If you have questions regarding the Corman IMPACT Honors, please contact Angelina McCoy at amccoy@theschwartzcenter.org.
---
IMPACT Honors Criteria and FAQs