Corman IMPACT Honors Honorable Mentions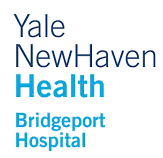 Bridgeport Hospital, Bridgeport, CT
HealthCare Worker Support Group
The Bridgeport Hospital HealthCare Worker Support Group came together during the COVID-19 pandemic as a way to offer compassionate support, affirmation and recognition to employees . Through leadership communications, staff meetings, posters, and more, the group sought to support caregivers during this difficult period.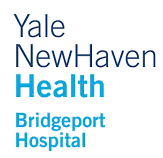 Bridgeport Hospital, Bridgeport, CT
Yale New Haven Health Employee Wellbeing Check-In Program
The Employee Wellbeing Check-In Program at Yale New Haven Health provides clinicians and staff with pro-active, scheduled check-ins to address coping, stress and mental health needs. The program was initially developed to address the mental health needs of those clinicians and staff impacted by direct patient contact during our the initial COVID-19. It has subsequently evolved into an ongoing effort to support the mental health needs of staff by providing them with proactive, opt-out scheduled check-ins. These are 30-minute screening appointments done by licensed mental health clinicians. The appointments are confidential and consist of a brief screening questionnaire (the validated Acute Stress Scale) followed by a discussion with the licensed mental health clinician. Individuals are then provided resources or referred to further counseling when appropriate.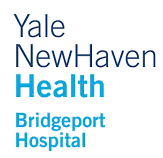 Bridgeport Hospital, Bridgeport, CT
Complex Care Management Program
The Complex Care Management Team was created to provide care to the Primary Care Center patients with multiple, complex medical, social and psychiatric problems, who as a result have repeated Hospitalizations, and ED visits. A team of a social worker, nurse care coordinator, patient navigator, pharmacist, medication health technician and a behavioral and medical advanced practice provider was formed to create individualized treatment plans to this group of patients.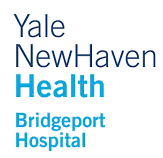 Bridgeport Hospital, Bridgeport, CT
NICU Parent Language Line
Bridgeport Hospital saw a need to support families as COVID-19 impacted normal visiting policies. The NICU Parent Language Line allows non-English speaking parents and guardians of NICU babies to initiate three-way phone calls to all the Yale New Haven Children's Hospital Affiliated NICUs. The interpreter stays on the phone for the duration of the call and the call is free.

Brigham & Women's Hospital, Boston, MA
Trauma-Informed Care Initiative
The Trauma-Informed Care (TIC) Initiative offers a framework to address health inequities, racial justice, stigma and bias. The TIC Initiative team approaches their work from four pillars: education, research, clinical practice and policy. The aims of the initiative include: providing staff with trauma-informed care education, building capacity at each hospital in the pursuit of health equity through collaborative trauma-informed care, identifying opportunities for funding and offering technical assistance to advance trauma-informed care to other adult medicine institutions.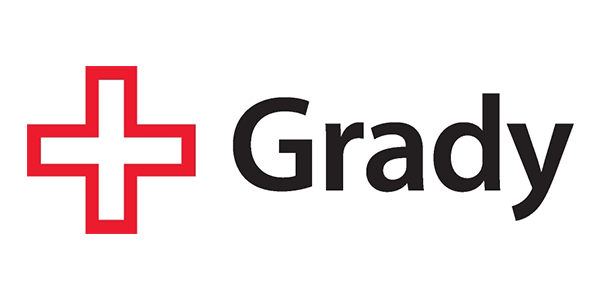 Grady Memorial Hospital, Atlanta, GA
Family Meeting Support Group
The Family Meeting Support Group is weekly support group designed to answer intricate questions about aspects of care. The program is for anyone who has a family member or friend in the Intensive Care Units at Grady. Discussion and questions focus on what families can do for loved ones and how to emotionally navigate difficult health situations. Families and patients are also invited to come back after discharge to share their experiences with others.

Greenwich Hospital, Greenwich, CT
The Circle of Hope
The Circle of Hope was created to support, strengthen and foster resiliency in frontline healthcare workers during the COVID-19 pandemic. The program has four main parts: meditation, team-building, experience-sharing, and non-religious blessings. Each Circle contains 12-18 team members within an informal circle. The Circle is open to all staff, is led by a facilitator and lasts no more than 15 minutes.

HealthPark Medical Center, Fort Myers, FL
R.E.S.T.-Resilience Education Support Team
The Resilience Education Support Team (REST) is a multidisciplinary team established to identify significant and/or chronic staff stressors and provide collaborative solutions to help mitigate the short- and long-term effects of these stressors. Teams are made up of multidisciplinary group from a variety of backgrounds at Lee Health dedicated to responding to non-emergent, chronic stressors that may be affecting a team's coping or resilience. REST deployments meet staff members within 24 hours and use Jeffrey Mitchell's S.A.F.E.R. model.

Jamaica Hospital Medical Center, New York, NY
MediSys Team Wellness
MediSys Team Wellness integrates creative arts therapy and holistic tools to provide staff interventions. The program includes "Staff Wellness Stations" in high traffic areas staffed by community wellness coordinators and creative arts therapists, a hotline for 24-hour support, "wellness rounds" including aromatherapy, cards, and check-ins, arts-based wellness groups, and wellness coordinators. The program also has "recharge rooms" for staff to participate in video and audio experiences aimed to relax and refresh healthcare workers.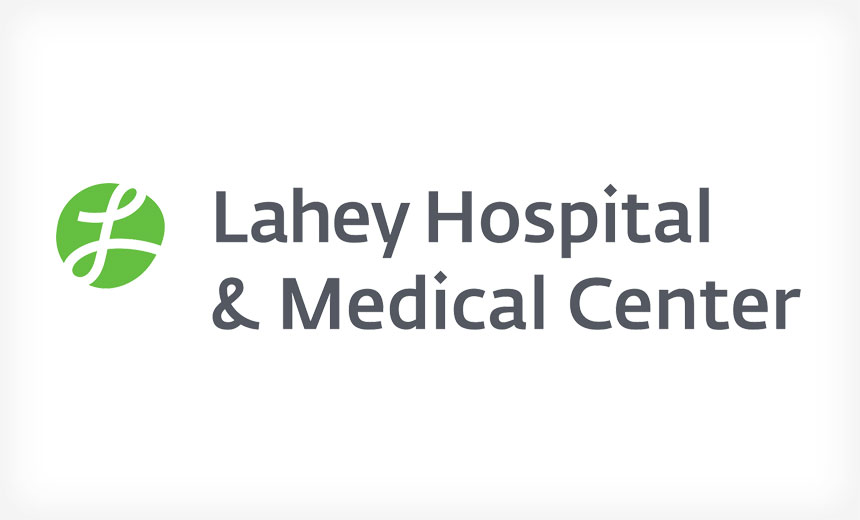 Lahey Hospital and Medical Center, Burlington, MA
The Critical Care Liaison Program
The Critical Care Liaison Program was developed during the COVID-19 ICU surge as a way to communicate with families and loved ones of COVID-19 patients. Communication liaisons spoke with families at least once a day to provide clinical updates, guidance through difficult decisions and emotional support. The program ran for 53 days until June 2, 2020, when the surge waned sufficiently to disband. In that time, 65 providers from 19 specialties served in at least one four-day liaison bloc. They included 44 physicians, 19 advanced practitioners, and two psychologists.

Long Island Jewish Medical Center, New York, NY
From Darkness Comes Light: Northwell Health's Team Lavender Peer Support Program
At Northwell, Team Lavender is an interdisciplinary group of professionals dedicated to supporting colleagues during times of stress and/or hardship. Available 24/7, this budget-neutral best practice program provides a moment of pause, reflection, teamwork and peer support. Deployed holistic modalities include but not limited to active listening, empathetic presence, mindfulness, meditation, guided imagery, breathing exercises, interfaith prayer, reiki, reflexology and/or facilitated open discussion. Team Lavender is led and overseen by the system's Office of Patient & Customer Experience. Any employee can activate a Team Lavender response for either themselves, a colleague and/or their team.

Maimonides Medical Center, New York, NY
Team Lavender Peer Support
Team Lavender Peer Support (TLPS) provides support to teams and departments during time of crisis. An interdisciplinary group trained in Psychological First Aid is available 24/7 for the employees. The staff activates TLPS by calling "CALM", and a dispatcher answers the call. The dispatcher takes a brief description of the stressful event and other pertinent details. The information is shared with the two responders on call who are sent to the area. The responders arrive within 30-60 minutes. They will assess the needs and offer in the moment psychological first aid and other needs, e.g. clergy, mindfulness, arts therapy etc. TLPS is a volunteer group who are dedicated and committed to the cause.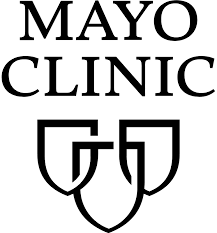 Mayo Clinic Saint Mary's Hospital, Rochester, MN
Kindness Matters
Karen Bell formed the Kindness Matters Facebook group that became the hub through which donations were communicated, sent, and processed with handwritten thank you cards from volunteers. Team and division deliveries were both in person and via Zoom. In them, staff leadership expressed their appreciation for one another as stories were recounted of the team's impact to date and a spiritual blessing was shared, along with generous gifts like food treats and staff care items.

McLean Hospital, Belmont, MA
Anti-Racist, Justice, & Health Equity Task Force/Oversight Committee
The Anti-Racist, Justice, and Health Equity Oversight Committee oversees the development, implementation, evaluation and advancement of the hospital's anti-racist strategic plan. The committee was established in the summer of 2020, and is led by Chief Diversity, Equity, and Inclusion Officer Dr. Stephanie Pinder-Amaker. The committee is setting in motion a series of actions with a goal to improve the hospital's ability to be a diverse and inclusive workplace. Additionally, the team has efforts to address inequities in access the mental health care among Black, Indigenous and people of color communities.

McLean Hospital, Belmont, MA
Tele-Health Initiative
In order to fill the need for mental health services and increase access to care for clients during the COVID-19 pandemic, multiple McLean hospital programs developed tele-health and virtual intensive treatment programming as part of the hospital's tele-health initiative. Included in this effort was the behavioral health partial program, the OCD Institute, the Child and Adolescent OCD Institute, Leader virtual treatment program for first responders and the virtual Belmont Adolescent Partial Hospital Program.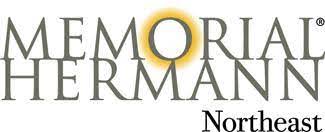 Memorial Hermann Northeast, Humble, TX
Patient/Family Experience Navigation Team
The Patient/Family Experience Navigation Team is a multifaceted approach to improving the experience of patients and families. A dedicated patient relations navigator serves on each clinical unit to link patients and families with the services and resources available to make their experience less stressful. Patients and families receive daily visits with the goal of it the navigators increasing communication to prevent misunderstandings and complaints. Hospital volunteers serve as Patient Advocate Liaisons to assist with non-clinical needs.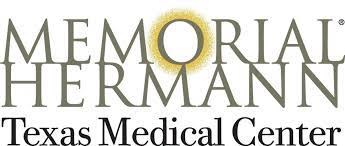 Memorial Hermann Texas Medical Center, Houston, TX
Code Lilac Team
The Code Lilac team is a multi-disciplinary team of peers who have been trained to provide staff that are experiencing a stressful, emotional or spiritually challenging crisis, with a response. Code Lilac provides crisis intervention on affected units. Code Lilac members are also challenged to be champions for staff support on the units where they currently serve. Code Lilac collaborates with other staff support teams and encourages staff to connect with specialized support available through chaplaincy, wellness programs, and the Employee Assistance Program. Code Lilac implements ideas from various programs including Code Lavender, RISE, Critical Incident Stress Management, The Pause (from UVA) and more.

Massachusetts General Hospital, Boston, MA
PeerCare Peer Support Program
Peer Support is "emotional first aid" for hospital staff involved in patient-related adverse events and stressful situations. The support is provided by peer supporters, who are fellow colleagues in similar roles. Peer supporters have been specially trained to provide empathetic and nonjudgmental listening, coping skills, and support resources. Two-hour live virtual trainings are offered monthly in addition to a quarterly meeting for ongoing peer supporter training and engagement. Peer support is strictly confidential and designed to provide peer review protection.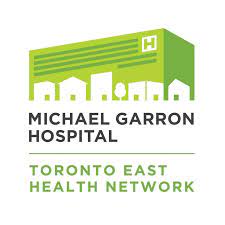 Michael Garron Hospital, Toronto, ON
IPAC Outreach Program
The IPAC Outreach Program provided curriculum development, training and professional assistance (including additional staffing) to long-term care homes declared in outbreak with COVID-19 in East Toronto. Infection control and nursing team members, under the guidance of leadership, began efforts to improve outcomes for senior populations.

NYC Health+Hospitals/Jacobi, New York, NY
The Summer of Hope
The Summer of Hope included wellness events, emotional support rounds and therapeutic support planned by a multidisciplinary team during the COVID-19 pandemic. Standing debriefs, art and music therapy, creative writing, gardening and crafts were offered to staff as an effort to bring healing and support. Helping Healers Heal rounds also took place within workplaces across the facility. The program was open to all staff in all departments.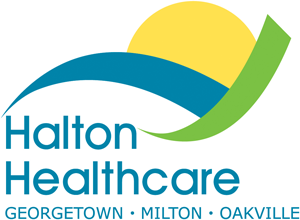 Oakville Trafalgar Memorial Hospital, Oakville, ON
CovidCARE
The CovidCARE Support Program consists of a team of de-briefers with members from all three hospitals at Halton Healthcare. Led by Dr. Jonathon Sam (a pediatrician from Oakville Trafalgar Memorial Hospital), this team includes Dr. Meghan Daly (an Emergency Department doctor from Georgetown Hospital), Dr. Deborah Marshall (a hospitalist from Milton Hospital) and Nicole Cemkov (an RN from Oakville Trafalgar Memorial Hospital), with project management support provided by Louisa Nedkov, program manager of KAILO, Halton Healthcare's Staff and Physician Wellbeing Program. These de-briefers attend department meetings and unit huddles, by invitation, to guide group discussions. The program is offered live, live/virtual, or entirely virtual. Sessions take from 20 to 60 minutes depending upon the needs of the team.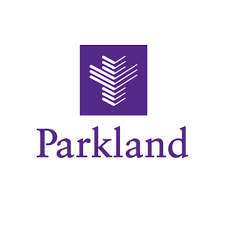 Parkland Health and Hospital System, Dallas, TX
Community Based COVID Testing
Parkland Health was responsible for testing individuals in the Dallas-Fort Worth and surrounding areas. The locations of the testing/vaccination sites were targeted to the areas of highest need, identified through the Community Health Needs Assessment conducted by Parkland and Dallas County Health and Human Services in 2019. In addition, collaboration with Parkland Center for Clinical Innovation added analytic tools such as geo-mapping, individual risk assessment, and other advanced technology resources to pinpoint those at greatest risk. Parkland's community relations team worked with community organizations provided support, facilitated placing mega sites, and walk up sites into areas of greatest concern for the most vulnerable populations.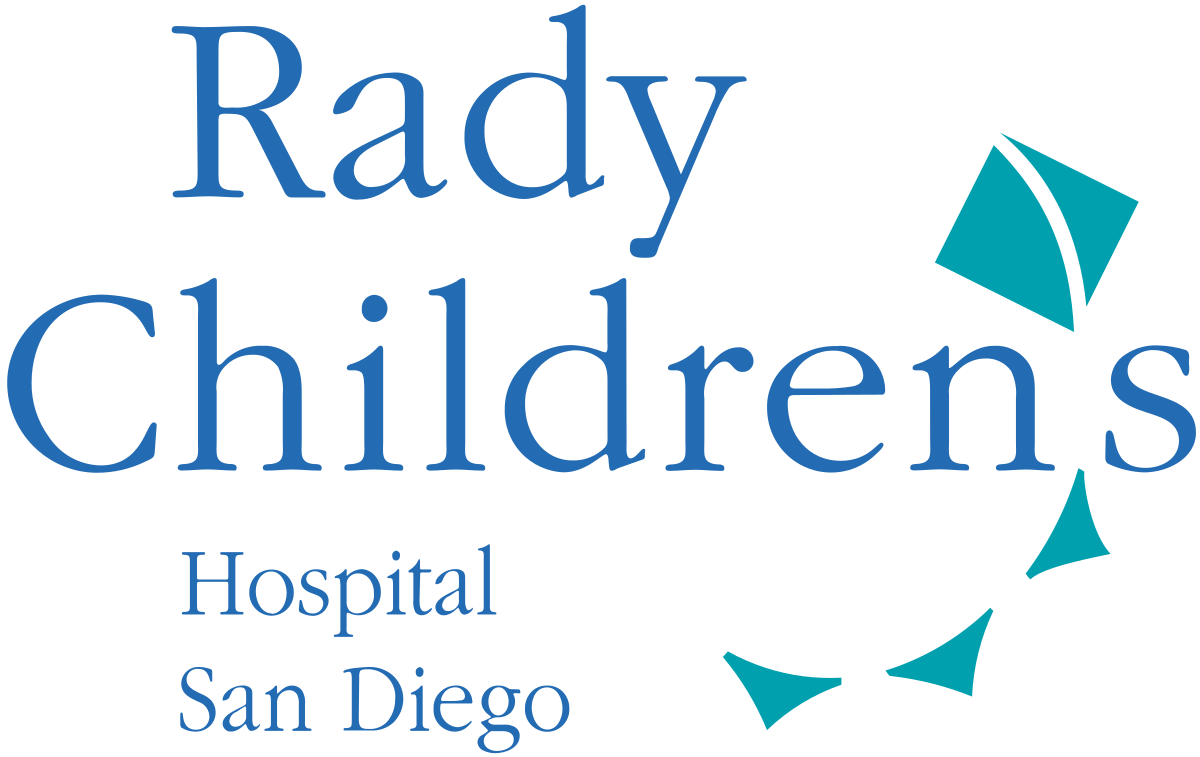 Rady Children's Hospital, San Diego, CA
Rady Children's Ethics Support Team (REST)
REST is comprised of unit-based ethics champions. REST came together as a group of colleagues with the goal to bring ethical education and practice to the front line staff. The team recruits nurses from each inpatient unit and representation from specialty clinics, case management and nurse practitioners. REST currently has representation from social work, developmental services and respiratory therapy and serves as a bridge from the Medical Staff Bioethics Committee to front line staff.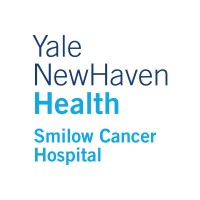 Smilow Cancer Hospital, New Haven, CT
Ambulatory Transformation Team
In response to the pandemic, Smilow leadership created infrastructure and launched a COVID transformation team, spanning four domains of Inpatient, Ambulatory, Supportive Care and Clinical Research. The Ambulatory Cancer Transformation Team further organized into five teams to address: Care Delivery Workflows, Patient Access, Staffing and Environment, Technology and Communications. The initial pandemic response focused on relocation of ambulatory teams to secure safe and socially distant care for patients and the adoption of telehealth. Examples of pilots include next day access for patients, standardization of telehealth visit criteria, pre-clinic preparation, post-clinic and checkout processes, video-enabled patient education, and infusion scheduling.

Swedish Medical Center, Englewood, CO
Small Group Debriefing and Resiliency
Small Group Debriefing and Resiliency Sessions are offered on demand by Schwartz Rounds facilitators to various small groups within the hospital. They can be offered following a stressful or traumatizing event or on demand in response to problems a specific department is facing. These sessions are open to all staff and discussions are kept confidential.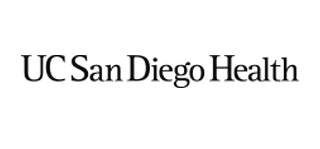 UCSD Jacobs Medical Center, San Diego, CA
Healer Education Assessment & Referral (HEAR) Program
The HEAR Program was created in 2009 with the goal of preventing suicide in medical students, trainees and faculty. The HEAR team provided educational outreach and partnered with the American Foundation for Suicide Prevention to take advantage of their anonymous online interactive screening program (ISP). The ISP provided a safety net to target populations, recognize risk, and deliver referrals in suicide prevention. Over time, HEAR broadened its target audience to include healthcare workers across the health system with counseling, debriefing and peer support training.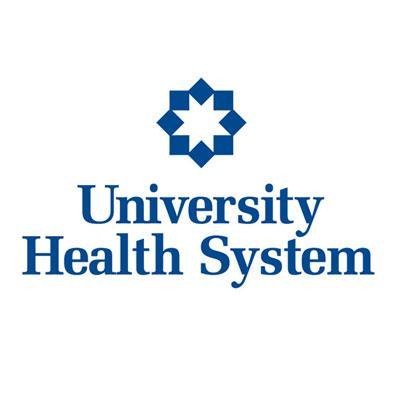 University Health System, San Antonio, TX
Community Immunization Center
Bill Phillips, senior vice president and chief information officer led the effort to create a vaccination center at the Wonderland of the Americas Mall in San Antonio at the end of 2020. The IT team created an online scheduling system for community members to schedule appointments. The team at University Health also did direct outreach calls to local churches, held virtual town hall meetings on the Texas African American Network and to especially vulnerable patients.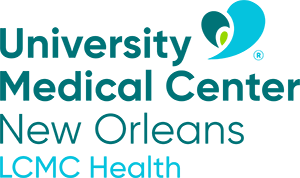 University Medical Center New Orleans, New Orleans, LA
Compassion Cart
The Spirit of Charity Foundation sponsors the Compassion Cart through private donations. It is filled with comforting items, including earbuds, snacks, journals, t-shirts, phone chargers, skincare items and more. The Pastoral Care team takes the cart to visit teams throughout the hospital to provide extra care and time for pause. Staff in visited areas are encouraged to enjoy an item from the cart with the goal of taking care of one another and thanking one another for providing care to patients.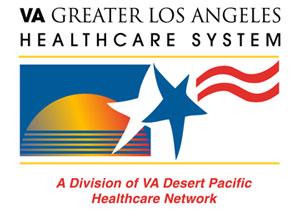 VA Greater Los Angeles Healthcare System – West Lost Angeles Medical Center, Los Angeles, CA
Balint Groups
A Balint group is a group of clinicians, often physicians, who meet regularly to present clinical cases in order to improve and to better understand the clinician-patient relationship. In a Balint group, the focus is on enhancing the clinician's ability to connect with and care for the patient. A Balint group session begins with one member's presenting a case for the group to discuss. The group learns about the patient through the presenter's story and about how their relationship seems to the clinician. During the facilitated discussion, the group members uncover different and new perceptions about the patient's and physician's feelings and their experiences with each other.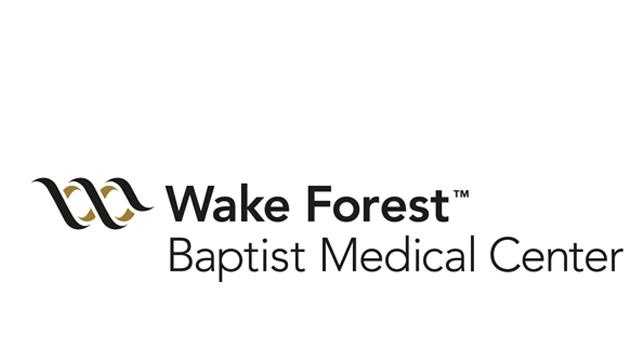 Wake Forest Baptist Medical Center, Winston-Salem, NC
Shifting with Positivity: Allowing Grace in Ourselves and Our Work
The Shifting with Positivity project was designed and targeted for nursing staff with a goal to shift mindsets at the end of the shift. Staff are asked to write down one negative incident on paper, placing it in water and pausing for a moment to observe the note melting away. The staff then follow the same process noting one to two positive interactions, reflections or incidents and place the paper in a wall pocket as staff leave the unit. Staff can select a note as they return for the next shift.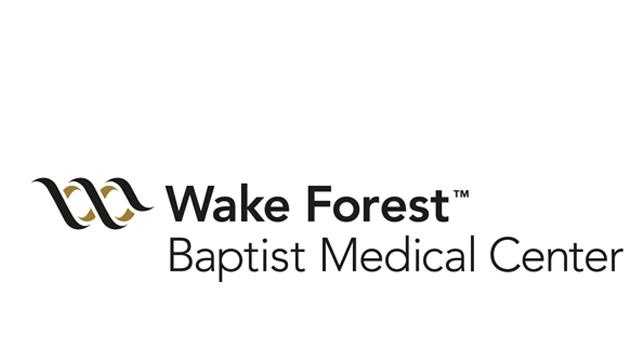 Wake Forest Baptist Medical Center, Winston-Salem, NC
Peaceful Pause
Peaceful Pause is a five-minute reflective virtual session guided by medical, behavioral health, other licensed professionals and chaplains. The manager of information technology) and infrastructure services coordinated the program so that a pop-up would appear on all institutional computers twice daily. The sessions included relaxation, mindfulness, music, breathing and other reflective exercises.

White Plains Hospital, White Plains, NY
Care Code
The Care Code includes staff interventions including aromatherapy, prayer and spirituality practices, meditation and mindfulness, guided imagery and group support. Care Codes were scheduled as monthly visits to teams in different units in the hospital. During the COVID-19 pandemic, White Plains Hospital began offering Care Codes on a on-demand, 24/7 basis. A regularly scheduled Care Code visit was labeled as "Level I," and an on-demand call was categorized as "Level II."

Zucker Hillside Hospital, Glen Oaks, NY
Center for Traumatic Stress, Resilience and Recovery
The Center for Traumatic Stress, Resilience and Recovery (CTSRR) provides resilience, clinical, and educational services to support Northwell employees and their family members impacted by COVID-19. It is also engaged in research efforts to understand the impact of the stress of healthcare work on employees as well as the intersection of traumatic stress and health related outcomes. A centerpiece program of CTSRR is the adaptation and implementation of Stress First Aid.