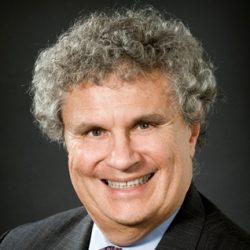 Events:
Panel Discussion
Supporting Resilience and Social Justice During a Pandemic
Monday
10:15 am - 11:15 am
Walter Markowitz, EdD, MPA
Assistant Professor, Master Health Administration Program, Department of Population Health, School of Health Professions and Human Services, Hofstra University
Dr. Markowitz' prior career in the health care industry includes administrative and senior research and planning positions, in not-for-profit hospitals and health systems, county health departments and residential health care facilities. For the last 14 years in the industry Dr. Markowitz was the Director Strategic Planning for Northwell Health. During the latter, he was an instructor at Northwell's Center for Learning and Innovation. Prior teaching experience includes adjunct health administration program faculty positions on both a bachelors and masters level, including classroom, distance learning and hybrid venues. Currently Dr. Markowitz is an Assistant Professor, Hofstra University, Master Health Administration program (CAHME accredited), Department of Population Health, School of Health Professions and Human Services. While with Hofstra, he was part of a grant writing team for the Hofstra Northwell School of Nursing and Physician Assistant Studies. Population health and health related ethical issues have been a focus of his research interests. Titles for recently (co)published articles include: Predictors of Food Insecurity for Hospitals' Patients and Communities: Implications for Establishing Effective Population Health Initiatives; A Novel Ethical Approach to Moral Distress During COVID 19 in New York; Values-Based Foundation for a U.S. Single Payer Health System Model; The Affordable Care Act in a Complex System. And in progress is: Decline in New York State Emergency Department Volume for Non-Fatal Opioid Overdoses 2017-2020.