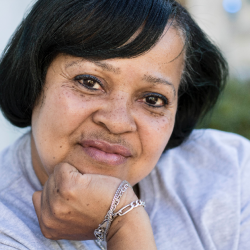 Events:
Tuesday
11:20 am - 12:35 pm
PAARI and the New Role of Police
Ursel Hughes, NCPRSS, CHW
PAARI AmeriCorps Recovery Coach, Boston Police Department
Ursel Hughes is a PAARI Recovery Coach, a nationally certified peer support specialist, a licensed community health worker and mother who is in long-term recovery. With compassion and without judgement she engages and assists men and women in navigating the healthcare system. She encourages and educates individuals to utilize one of the various pathways to find their recovery. Having a lived experience with addiction and exploitation, she mentors women in early recovery and gives the compassion they may need to have the hope that they too can find a healthy way to live.