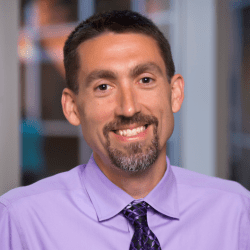 Events:
Keynotes & Conversations
Leading with Compassion: Challenges and Opportunities
Monday
9:00 am - 10:00 am
Tim Vogus
Brownlee O. Currey, Jr. Professor of Management, Vanderbilt University, Owen Graduate School of Management
Tim Vogus is the Brownlee O. Currey, Jr. Professor of Management and Faculty Director of the Leadership Development Program at the Vanderbilt Owen Graduate School of Management. He is also the Deputy Director, Business Innovations for the Frist Center for Autism and Innovation at Vanderbilt University. He was named one of the 50 most influential business professors of 2013 and one of the Top 40 Business School Professors under 40 by PoetsandQuants.com in 2011. He was the recipient of the Owen Graduate School of Management Research Productivity Award in 2013. His teaching has been recognized with the Excellence in Teaching Award from the Health Care Management Division of the national Academy of Management in 2019, the James A. Webb Jr. Award for Excellence in Teaching at Owen in 2007 and 2013, and a Dean's Award for Teaching Innovation in 2018. He was also a finalist for the Webb Award on 12 other occasions. He has published over 75 peer-reviewed articles and book chapters in leading autism, health service, industrial relations, management, medical, nursing, and social work journals. His research specifies how to create and sustain highly reliable (i.e., nearly error-free) performance by strengthening safety culture and habituating mindful organizing – a set of behaviors by which collectives detect and correct errors and unexpected events. He is especially interested in these dynamics in health care settings and their effects on care quality, the incidence of medical error, patient experience, and frontline caregiver outcomes. More recently, he has begun studying how to make organizations more inclusive, especially for neurodivergent employees and the organizational practices and technologies that can help create and sustain meaningful employment for individuals on the autism spectrum. He serves as an Associate Editor of Health Care Management Review and the Journal of Service Management and previously served as Division Chair for the Health Care Management Division of the Academy of Management. He is also a founding and continuing member of the Blue Ribbon Panel that developed the Leapfrog Group's Hospital Safety Score.