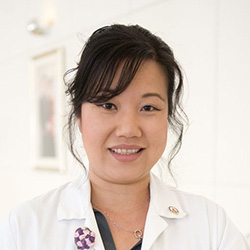 Events:
Tuesday
9:50 am - 11:05 am
The 3 Wishes Program: Making a Difference for Patients and Families
Thanh Neville, MD, MSHS
Board-Certified Pulmonary and Critical Care Physician, UCLA Medical Center
Co-Founder, UCLA 3 Wishes Project
Thanh H. Neville, MD, MSHS, is a board-certified pulmonary and critical care physician at UCLA Medical Center. She obtained her MD, her Masters in Health Services, as well as her internal medicine, pulmonary, and critical care training from UCLA. She is a NIH-funded researcher whose interest is in improving end-of-life care in the intensive care unit. She is the medical director and co-founder of the UCLA 3 Wishes Project.