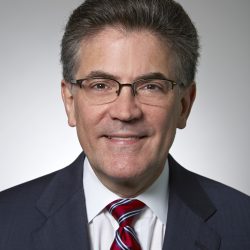 Steve Strongwater, MD
President & CEO, Atrius Health
Dr. Steven Strongwater is the President and CEO of Atrius Health, a non-profit accountable care organization with 6,800 employees serving 720,000 patients across eastern Massachusetts and a national leader in delivering high-quality coordinated medical, home health and hospice care.
Strongwater previously served as Geisinger Health System's chief transformation officer and chief medical executive for acquisition integration. While at Geisinger, he provided transformational leadership developing new models of care, as well as strategies and tactics to improve value, leveraging analytics and simulation tools.
Strongwater has served also in a variety of leadership positions including assistant chancellor, associate dean for clinical affairs, chief of staff and chief executive officer, at UMass Medical Center, the University of Connecticut Health Center and Stony Brook University Medical Center, respectively. Currently, he serves on the Mass Digital Health Council, IBM Watson Advisory Board, Janssen Healthcare Innovators Council, Healthcare Executives Network, and on the Zetema Project. He has a long-standing interest in population health, physician resilience, quality and patient safety.
Strongwater completed his undergraduate medical education at Upstate Medical Center and a research fellowship in rheumatology at the University of Michigan. He is a member of AOA and Phi Beta Kappa honor societies.