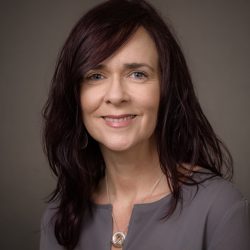 Events:
Monday
9:45 am - 11:00 am
What Matters Most
Shelly Trumbo, MBA
Community Integration Executive, Adventist Health
Shelly Trumbo is the community integration executive for Adventist Health, a health system with hospitals and clinics throughout California, Hawaii, Oregon and Washington. She leads community well-being strategy and provides coaching, technical assistance and system design for each Adventist Health community.
For the past decade, her work has focused on leading collaborative transformation initiatives to drive measurable improvement in community health status. Her work on system design and process improvements brings together law enforcement, education, and multiple health and human agencies to address priorities and has achieved significant reductions in services utilization of vulnerable community members through housing and intensive case management. Her work with countywide opioid coalition has resulted in a marked decline in opioid prescription rates. She led projects that achieved notable improvement in the average education level of early childhood educators, and measurable increase in parent resiliency behaviors.  Shelly holds a bachelor's degree in human development and social change and an MBA in healthcare administration.