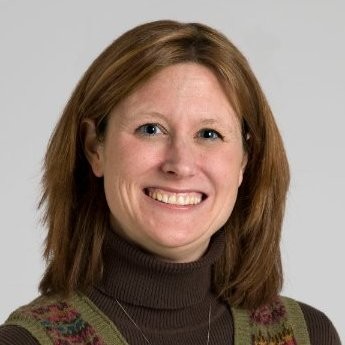 Events:
Tuesday
12:20 pm - 12:35 pm
Supporting Children Visiting the Adult ICU
Shannon Sonnhalter, CCLS
Child Life Senior Manager, Cleveland Clinic Healthcare System
Shannon Sonnhalter, BS, CCLS, is currently the Cleveland Clinic Healthcare System's senior manager of the child life department. Shannon earned her Bachelors of Science degree in child and family community services with a minor in child life from Bowling Green State University. She has been a child life specialist for over 20 years and has served in a leadership role for 11 of those years. Sonnhalter currently supports a child life staff of 30 covering three hospital campuses and three ambulatory surgery centers.
The need for the Children of Adult Patients Program (CoAP) arose when the healthcare organization changed its ICU visitation policy in 2011, allowing children under the age of 12 to visit family members. Sonnhalter, together with Myra Cook, MSN, RN, ACNS-BC, CCRN, CSC, developed an IRB study, researched the issue, benchmarked and ultimately created the CoAP, an innovative program to help children of patients in intensive care units cope with and understand their family member's medical situation.