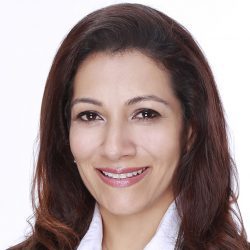 Shahla Siddiqui, MD, D.ABA, MSc, FCCM
Dept of Anesthesiology, Pain, and Intensive Care
Attending, Beth Israel Deaconess Medical Center
Instructor, Harvard Medical School, Boston, MA
I am a Board certified Anesthesiologist and Intensivist with 19 years of clinical experience in academic medicine. I did my residency at the University of Maryland and a Critical Care Medicine fellowship at Columbia University, NY in 200. I have a special interest in Medical ethics with a Masters from the National University of Singapore. I have had global experience practicing in University affiliated hospitals in Asia before working at Beth Israel Deaconess Medical Center. I have a research interest in humanities, burnout and medical ethics as well as a passion for medical education. I have published several peer reviewed articles and chapters as well as have held multiple peer reviewed grants. I am an ardent supporter of women's academic and professional movements, and am an active member of the American Society of Anesthesia's Critical Care Medicine and Ethics Committees, SOCCA, SCCM, as well as the ASA Covid 19 Council.
My focus is on qualitative methodology and ethical reviews. I have been involved in helming educational, professional and research talks and webinars through the ASA and SCCM on pandemic related topics throughout 2020. I have voiced strong support for women academics in newsletters and an ad hoc committee at the ASA during the pandemic and also voiced this in the language sent to the incoming US administration via the COVID Council of the ASA. I was also part of the COVID 19 Crisis Standards of Care ethics Work group for BILH for pandemic related triage decisions. I have recently joined the Sadhguru Center for a Conscious planet at BIDMC, and the Schwartz Center of compassionate care. I hope to continue in these educational and research endeavors in the future.
My career and personal goals involve enhancing an emotional awareness and ability to harness a compassion for humanity within myself and those whom I can influence.