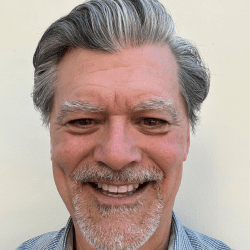 Events:
Workshop
Launching a Storytelling Program to Achieve Empathy at Scale
Sunday
2:00 pm - 3:00 pm
Scott Acord
Communications and External Affairs Manager, Providence Institute for Human Caring
Scott spent more than 20 years in entertainment as a communications executive for Viacom and DreamWorks TV. It was there he learned how the power of storytelling can enrich and add deeper meaning to our lives. As manager of the Institute for Human Caring's Hear Me Now storytelling and listening program, Scott seeks to leverage the healing properties of storytelling to help transform and humanize healthcare.