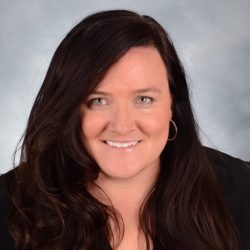 Sarah McKenna
Senior Vice President of Fan Services, Boston Red Sox
Sarah McKenna is responsible for fan services, ballpark entertainment, and oversees Red Sox Productions. Since joining the Red Sox in 2002, the six-time Emmy Award winner has set new standards in the club's relationship with its fans and ballpark entertainment.
McKenna's greatest hits include championship ring ceremonies, Boston Marathon tributes, the 2016 celebration of David Ortiz's career, and Derek Jeter's Final Game. In 2012, she oversaw the effort to celebrate Fenway Park's centennial, including books, a National Geographic documentary, and a musical score with John Williams. She was instrumental in establishing Fenway as a Living Museum and welcomed back more than 200 Red Sox Alumni. Recently, McKenna and her staff created Red Sox Winter Weekend, which has welcomed over 12,000 fans over two years.
McKenna started in baseball with the Portland Rockies and later served as government relations manager for the San Diego Padres. A Springfield, Mass., native and graduate of Providence College, she lives in Hull, Mass., with her husband Bill, daughter, Jameson, and son, Angus.