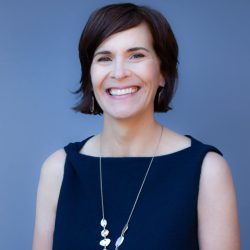 Events:
Workshop
Improving Job Satisfaction, Communication and Collaboration Through Team-Based Resiliency Rounds
Sunday
3:15 pm - 4:15 pm
Rev. Krista Gregory, M.Div, BCC
Founder, The Center for Resiliency at Dell Children's Medical Center
Krista is a Board Certified Chaplain who has worked in healthcare for over 25 years in both adult and pediatric hospitals. Experiencing burnout and witnessing others burnout as well, she founded the Center in 2016 to transform healthcare into a more sustainable environment. Since then, she and her team have researched and developed practical, daily tools that restore medical professionals to their humanity. Krista has also spearheaded efforts to address the systemic factors that contribute to a toxic medical culture, such as improving team and organizational communication. She has co-published research with Dr. Long in the Journal of Clinical Psychology in the area of resilience and self-compassion.  She can be heard on the High Impact Physician Podcast on Spotify.  She is a dynamic speaker, conference presenter, and thought leader in the field of wellness and resiliency.