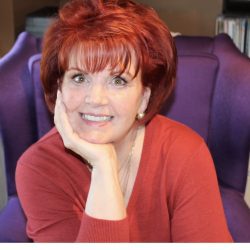 Phyllis S. Quinlan, PhD, RN, NPD-BC
Internal Coach/Director for Professional Development, Cohen Children's Medical Center a Division of Northwell Health
Dr. Quinlan is a registered nurse with 40-plus years' experience in a variety of clinical, education, and administrative roles. Phyllis is certified by the International Coaching Federation and has served as the Internal Coach for the Cohen Children's Medical Center since January of 2016. The focus of her coaching work is on working with individuals to identify character strengths and to use those strengths to increase self-awareness, resilience, and personal effectiveness. She uses Emotional Intelligence and Applied Positive Psychology to address the unique needs of healthcare professionals and often partners with healthcare leaders to facilitate the creation of healthy work environments.
Phyllis has served as the career coach for the Association of Perioperative Nurses since 2012 and in 2021 she was invited to be the career coach for the American Association of Nurses/NY State Chapter. In 2017, Phyllis was the co-recipient of a Press Ganey Success Story Award for a podium presentation at the 2017 Press Ganey National Conference entitled: Using Emotional Intelligence & Coaching to Build Resilience in Nurse Managers.
In 2020, she was the co-presenter at the National AONL Conference where she presented on Improving the NICU Practice Environment Using Appreciative Inquiry. In 2021, Phyllis was a co-presenter at the American Hospital Association Leadership Summit addressing workforce resilience and development, and in 2022, she presented a program entitled, Understanding and Effectively Managing Bullying & Incivility in Healthcare to the Case Managers Society American Northeaster Regional Coalition.
She has authored:
Rediscovering the Joy of Being a Nurse: A Holistic Approach to Recovery from Compassion Fatigue
Bringing Shadow Behavior into the Light of Day: Understanding and Effectively Managing Bullying & Incivility in Healthcare.