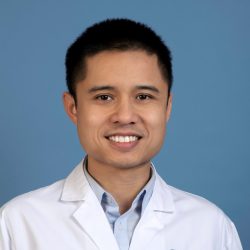 Events:
Tuesday
9:50 am - 11:05 am
The 3 Wishes Program: Making a Difference for Patients and Families
Peter Phung, MD, MBA
Board-certified Hospice and Palliative Care Physician, UCLA Medical Center
Co-Founder, UCLA 3 Wishes Project
Peter Phung MD, MBA, is a board-certified hospice and palliative care physician at UCLA Medical Center. Phung completed his internal medicine residency at Scripps Mercy Hospital in San Diego. He then completed both his fellowship in palliative medicine, and Master of Business Administration at UC San Diego. His research interests involve creating system level solutions towards improving the quality of end-of-life care. He is the co-founder of the UCLA 3 Wishes Project with Thanh Neville.