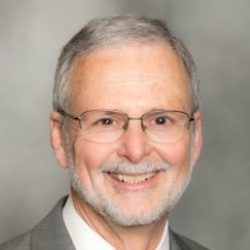 Events:
Monday
11:15 am - 12:30 pm
Pursuing Organizational Changes to Improve Clinician Well-being and Increase Capacity to Care
Paul DeChant, MD, MBA, FAAFP
Deputy Chief Health Officer, IBM Watson Health
Dr. Paul DeChant is a deputy chief health officer with IBM Watson Health. He has over 25 years of clinical and management experience in medical group leadership, as well as expertise in Lean management and preventing physician burnout. As CEO of the Sutter Gould Medical Foundation, the 300-physician medical group achieved the highest overall rating of 170 medical groups in California two years in a row, and provider satisfaction improved from the 45th to the 87th percentile in the AMGA Provider Satisfaction Survey.
In his current role he coaches C-level executives on transforming their management system and culture, with a focus on reducing clinician burnout while improving clinical outcomes. He co-authored a book on the subject "Preventing Physician Burnout: Curing the Chaos and Returning Joy to the Practice of Medicine" and blogs regularly at pauldechantmd.com.