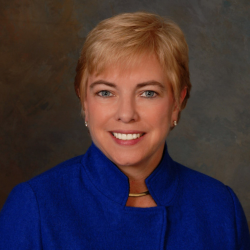 Patty Sullivan
Program Director, Dementia Friendly Massachusetts
After 25 years of working as an education advocate and policy expert, Patty Sullivan began the transition into the field of aging as the director of the Arlington Neighborhood Village, a start-up senior village in Arlington, VA. During that time, she also served at the Arlington County Council on Aging where she helped produce an intergenerational video on home modifications. She also prepared the now-approved Arlington County application to join the AARP Age-Friendly Network. The County joined the network in 2017. She also earned an MS in Aging Services from UMass Boston.
Currently, she serves as the program director for Dementia Friendly Massachusetts, an initiative of the Massachusetts Councils on Aging. Dementia Friendly Massachusetts is state-wide, a grassroots movement comprised of organizations, individuals, and municipalities growing dementia-friendly communities to become more inclusive and supportive of those living with dementia, their families, and care partners. Dementia Friendly Massachusetts is a member of Dementia Friendly America and is generously supported by the Tufts Health Plan Foundation. More than 150 municipalities across the Commonwealth are becoming Dementia Friendly communities.
Sullivan lives in Brookline, Mass. Her commute takes her to towns and cities across the state on a regular basis.