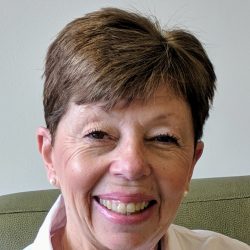 Events:
Tuesday
11:20 am - 12:35 pm
Enhancing Compassionate Care: Using a Think Tank Methodology to Initiate a Strategy for Children's Mental Health in Pediatric Rehabilitation
Nancy Searl, RECE
Collaborative Practice Leader, Holland Bloorview Kids Rehabilitation Hospital
Nancy Searl is collaborative oractice leader at Holland Bloorview Kids Rehabilitation Hospital, the largest pediatric rehabilitation hospital in Canada. In her role as collaborative practice leader, Searl is responsible for leading both regulated and unregulated professionals in the strategic directions of professional accountability, inter-professional practice and the delivery of safe, quality care. Throughout her career, Searl's priority has been the preservation of dignity of clients, family, and colleagues. Believing in the importance of compassion, Searl spear-headed efforts to bring Schwartz Rounds® to Holland Bloorview̶ the first in Canada. She is currently co-leading the first mental health initiative for children and youth at Holland Bloorview.