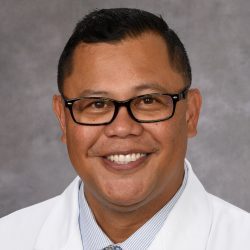 Events:
Panel Discussion
Changing the Culture of Medical Residency to One That Promotes Wellness and Resiliency as a Priority, with Specific Interventions Implemented During a Pandemic
Sunday
2:00 pm - 3:00 pm
Michael Brigoli, MD
Internal Medicine Resident PGY3, Banner University Medical Center Phoenix
Michael Brigoli, MD is a former US Army Medic from 1994-1998.  He completed a 13-year career as a Fire Fighter Paramedic before pursuing a career in medicine. Michael is currently completing an Internal Medicine Residency with the University of Arizona College of Medicine-Phoenix before starting a Palliative Medicine Fellowship in July of 2022.