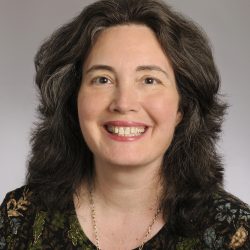 Events:
Tuesday
11:20 am - 12:35 pm
Sustaining a Caregiver's Heart: Skills and Insights from CBCT®
Maureen Shelton
Director of Education, Spiritual Health, Emory Healthcare
Maureen Jenci Shelton attended Candler School of Theology of Emory University and completed her MDiv in 1991. In 1999, she became an ACPE Certified Educator (Chaplain Educator). In 2001 she became the director of education at Spiritual Health at Emory Healthcare's CPE program.
Five years ago she discovered CBCT® (Cognitively-Based Compassion Training) and has greatly benefited from the unique combination of mindfulness and analytic meditation that CBCT provides. After having benefitted from CBCT personally, Shelton and the team at Spiritual Health at Emory Healthcare have been bringing CBCT to their Chaplain Curriculum for the last three years. Spiritual Health at Emory Healthcare is collaborating with the Emory's Center for Contemplative Science and Compassion-Based Ethics to both bring this curriculum to the Chaplain Residents at Emory as well as engaging in Research with CBCT to explore its potential positive impact on Resident's resiliency. This collaborative effort is entitled "Compassion-Centered Spiritual Health." This effort is working to bring the skills and benefits of CBCT to the bedsides of patients and their families through the development of researched spiritual health interventions based on CBCT. Shelton became a Certified CBCT instructor in 2015. Compassion-Centered Spiritual Health is working to foster a national effort to integrate the insights of CBCT and Spiritual Health into a "Compassion-Centered Spiritual Health" curriculum for CPE and for the integration of "interventions" for Spiritual Health provision in the clinical context.