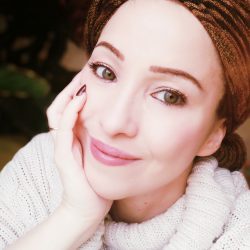 Marta Paglioni, MA
Dramatherapist (HCPC, BADth), Yeovil District Hospital NHS Trust
Postgraduate Researcher Faculty of Health and Social Sciences, Bournemouth University
Marta is a Postgraduate Researcher for the faculty of Health and Social Sciences of Bournemouth University and a Dramatherapist practitioner (Allied Health Professional) registered with HCPC (Health and Care Professions Council) and BADth (British Association of Dramatherapists). In 2017, she was awarded a match-funded clinical PhD studentship (Bournemouth University and Yeovil District Hospital NHS Trust) to research into compassionate care for older people in hospital.
Her qualitative study is a phenomenological exploration of the lived experience of potentially disorientated older patients going through the Emergency Department. In particular, she is looking at how older patients experience a particular form of compassionate care intervention which I named ICCI (Intentional Compassionate Communication Intervention).
Being a clinical PGR, she has also used her clinical skills in multiple occasions to support  hospital staff wellbeing and their awareness of psychological and emotional issues involved in relating to patients with dementia and their families, through workshops, training days, and co-facilitation of Schwartz Rounds.
Before moving to the UK to qualify as a Dramatherapist she has studied and worked for ten years in the field of social care, social theatre and Dramatherapy in Italy. Collaborating -between others- with University of Tor Vergata.
She has also worked for 15 years in theatre, as an actress, director and drama facilitator for children, adults and older people.
Once in England, she gained significant clinical experience as a Dramatherapist with different client groups, from children on the autistic spectrum to adults with eating disorders, personality disorders and schizophrenia.
Eventually, she started her Dramatherapy private practice in Winchester, "The Cosy Room Dramatherapy", working therapeutically with both adults and children.