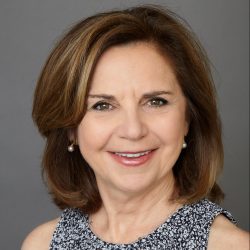 Lorraine Ryan, BSN, MPA, Esq.
Senior Vice President, Legal, Regulatory, and Professional Affairs, Greater New York Hospital Association
Lorraine Ryan is senior vice president, legal, regulatory and professional affairs for the Greater New York Hospital Association (GNYHA). Ryan is responsible for oversight of GNYHA clinical regulatory and professional affairs activities, including all quality improvement initiatives and supervision of quality improvement staff. Ryan is also responsible for monitoring and educating the membership on federal and state regulatory requirements related to clinical, operational and quality issues and accrediting body standards. Additionally, Ryan provides consultation to member hospitals on risk management, medical staff and credentialing issues. Ryan is currently serving as the co-project director for the NYS Partnership for Patients. Prior to joining GNYHA, Ryan held senior hospital administration and management positions and worked as associate counsel in a medical malpractice firm. Ryan holds a law degree from New York Law School, a Masters in Public Administration from New York University, and a Bachelor of Science, Nursing Degree from Fairfield University, Fairfield Connecticut.