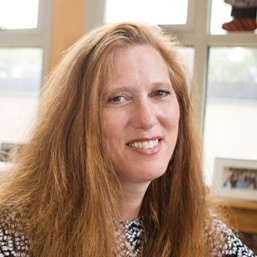 Events:
Sunday
10:00 am - 11:30 am
Institute for Contemporary Art Workshop: The Art of Compassion
Liz Gaufberg, MD, MPH
Director, Center for Professional and Academic Development, Cambridge Health Alliance
Associate Professor of Medicine and Psychiatry, Harvard Medical School
Elizabeth Gaufberg is an associate professor of medicine and psychiatry at Harvard Medical School (HMS). For three decades Gaufberg's professional home has been the Cambridge Health Alliance (CHA), an incredible mission-driven public institution, where she trained in both internal medical and psychiatry. Gaufberg currently directs the CHA Center for Professional and Academic Development and leads the Developing Physician Course for the Cambridge Integrated Clerkship. Gaufberg finds the arts to be a powerful catalyst for medical trainees and faculty to reflect on experience, build relationships, grapple with ambiguity and integrate "soul with role". She serves on the HMS Arts and Humanities Initiative Advisory Board, founded a CHA Literary Arts Journal and art gallery, and co-directs the CHA- Harvard Macy Art Museum-based Health Professions Education Fellowship based at the MFA.