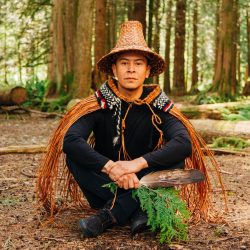 Events:
Abstracts
Bridges of Togetherness: Indigenous Perspectives on Compassionate Healthcare Systems
Monday
2:00 pm - 3:00 pm
Len Pierre (he, him)
Owner and Managing Consultant, Len Pierre Consulting
TEDx Speaker and Social Activist
Len Pierre is Coast Salish from Katzie (kate-zee) First Nation. Len is an educator, consultant, TEDx Speaker, social activist, traditional knowledge keeper, and cultural practitioner. He just completed his Master of Education degree from Simon Fraser University focusing on curriculum and instructional design. His experience includes Indigenous education and program leadership from various health organizations including the First Nations Health Authority, Fraser Health Authority, and the Canadian Centre for Mental Health and Addiction. As an agent for change, Len leads and advises for systemic transformation in universities across North America. He specializes in the development of educational programs and services with decolonization and reconciliation as its core values. He comes to us with an open heart and open mind and hopes to be received in the same way.