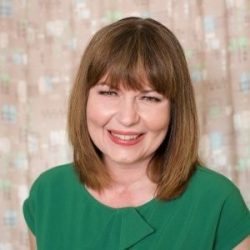 Lauran Hardin, MSN, RN-BC, CNL, FNAP
Senior Advisor, Partnerships and Technical Assistance, The Camden Coalition's National Center for Complex Health and Social Needs
Lauran Hardin is senior advisor, partnerships and technical assistance for the Camden Coalition's National Center for Complex Health and Social Needs. In this role she builds partnerships with national organizations, develops curriculum and content for the emerging field of complex care and collaborates with health systems, communities and payers to re-design care.
Hardin was previously the director of a Complex Care Center serving hospitals, multiple providers and more than 1,500 complex patients in the Mercy Health System. The Center's model of complex care has resulted in better patient navigation and outcomes, including decreased emergency room visits, hospitalizations, and costs for diverse vulnerable populations. Aspects of the model were implemented in more than twenty Trinity Health ministries across six states and adapted by the state of Vermont in the CMMI State Innovation Model for care management.
She is currently co-designing a complex care ecosystem for uninsured patients in Memphis, scaling a community based cross-sector model for vulnerable populations across California and co-developing a complex care clinic within Sutter Health.
Hardin was awarded the National CNL Vanguard award from the AACN in January 2015. Her innovative model of care earned her "Edge Runner" recognition from the American Academy of Nursing in June of 2015. She was named AARP Culture of Health Scholar in January of 2017 and inducted as a Distinguished Fellow of the National Academies of Practice in Nursing in 2018. Hardin earned her master's degree in nursing from the University of Detroit Mercy, with certifications as a CNL, Pain Management and Hospice.