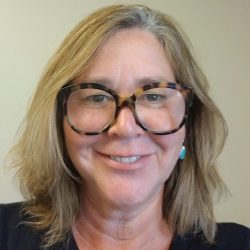 Laura Crooks, MHA, OTR
CEO, Yakima Children's Village
Co-Founder, Chad's Legacy
Laura Crooks was named as the first Chief Executive Officer at Yakima Children's Village in January 2019.  Children's Village provides 35 pediatric specialty pediatric healthcare services to children with medical and behavioral health needs and their families throughout the Yakima valley region.  She has also been appointed to the Board of Directors for Rod's House, a Yakima non-profit focused on providing services to homeless youth with the goal of ending youth homelessness.
Prior to this position, Laura spent the past 25 years at Seattle Children's Hospital.  She started as an Occupational Therapist, with a focus on serving children with complex medical needs and their families.  Over the course of her tenure at Children's, she held oversight for various departments throughout the hospital, and her final position was as Senior Director of Experience, leading the hospital to affect the intersection of the human experience of care between providers, staff, patients and families.
On a personal note, Laura and her husband Todd have also created the Chad's Legacy Project.  This nonprofit focuses on advancing care for those living with mental illness, including education, and providing research for effective treatment and cures.  They were instrumental in creating the Washington State Mental Health Summit, bringing together all sectors from education, providers, payers and government officials to focus on bringing innovations in mental health care to fruition throughout the state of Washington.