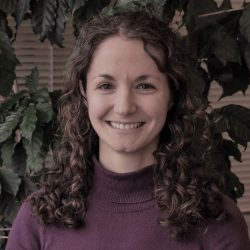 Events:
Tuesday
8:35 am - 9:40 am
What Can Healthcare Learn About Compassion from Customer-friendly Businesses
Katie Bach, MEc, MBA
Managing Director, the Good Jobs Institute
Former Director of Global Strategy, Starbucks
Katie Bach has spent most of her career focused on job creation, access, and quality. She is currently the Managing Director of the Good Jobs Institute (GJI), a non-profit dedicated to helping companies thrive by creating good jobs. At GJI, Bach helps companies build systems to maximize the motivation, productivity, and contribution of their employees in ways that lead to better business results. Prior to that, Bach was a Director of Global Strategy at Starbucks, where she led the development of the company's annual strategic plan. Previously, she spent five years in management consulting, first with McKinsey & Company and then at a Nairobi-based firm, advising clients on strategy, human capital management, and organizational effectiveness. Katie Bach has an undergraduate degree from the University of Oxford; a Master's from the London School of Economics, where she was valedictorian; and an MBA from MIT Sloan School of Management. At MIT Sloan, she won a Siebel Scholarship, McKinsey Award, and Forte Fellowship, all for outstanding academic and leadership contributions. Follow her @kathrynsbach.