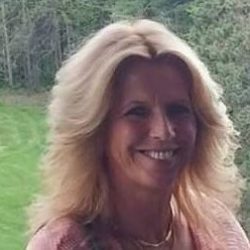 Karen Bell
Founder, Gift of Giving - Kindness Matters - A Community Driven Initiative
COVID Front Line Care Team; HICS Coordinator, Mayo Clinic, Rochester
Karen is the Founder of Gift of Giving – Kindness Matters, a community-based volunteer organization that receives donations based on a "Wish" List, creates Gratitude Gifts, and presents the Program: Kindness, Gratitude & Spirituality to the Front-line Employees at Mayo Clinic, Rochester, MN.
Karen is also the Founder of a Volunteer Group called the Do-Gooders, a Mayo Clinic employee/volunteer group that donate and provides home cooked meals at the Gift of Life Transplant House, Rochester, MN.
Karen is a General Internal Medicine Administrative Assistant. Karen's role at Mayo Clinic also includes supporting the COVID Front-Line Care Team, GIM COVID Team and the Diversity, Equity & Inclusion Committee. Karen is also a Coordinator for HICS – Hospital Incident Command System, a Hospice Volunteer, a Certified Tourism Ambassador (CTA) and is the Co-Chair for the Auction Committee for the Eagles Cancer Telethon held yearly in Rochester, MN. Karen graduated with Honors from Western Technical College with a Degree in Respiratory Therapy. Karen is a Licensed RRT. Karen's Career highlights include: Owner/Operator Private Hospice Business:18 years. Throughout her career, Karen has been known for volunteer work, coordinating volunteer opportunities, coordinating Benefits.
Karen has received numerous Recognition Awards as an employee of Mayo Clinic, Rochester MN.
Compassion and Healing (January 2021)

Colleague Mayo Clinic Rochester, MN

Above and Beyond Award for Compassion (January 2021)

Division of General Internal Medicine Mayo Clinic Rochester, MN

Above and Beyond Award for Healing (February 2021)

Division of General Internal Medicine Mayo Clinic Rochester, MN

Above and Beyond Award for Compassion (November 2020)

Operations Manager Mayo Clinic Rochester, MN

Silver Quality Essentials Award

Patient-centered Quality Improvement in Health Care
Mayo Clinic Quality Improvement Project (November 2019)

Above and Beyond Award for Compassion and making a difference

Operations Manager Mayo Clinic Rochester, MN (October 2018)

Above and Beyond Award for Compassion and touching the lives of others (June 2016)

LVAD Department Mayo Clinic Rochester, MN

Above and Beyond Award for Compassion (November 2015)

Department of Cardiovascular Surgery Mayo Clinic Rochester, MN
Karen enjoys giving back to others and believes that "Kindness Matters"