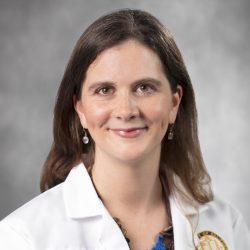 Events:
Workshop
When Everybody Hurts: Rapid Creation and Implementation of Proactive Peer Support in a Time of Crisis
Sunday
3:15 pm - 4:15 pm
Julie Çelebi, MD, MS
Assistant Clinical Professor and Wellness Director, Department of Family Medicine, University of California San Diego
Julie Çelebi is an Assistant Clinical Professor in the Department of Family Medicine at the University of California San Diego and is actively involved in educating medical students, residents, and other learners at UCSD Health and the Herbert Wertheim School of Public Health. She also serves as the Wellness Director for her department. Dr. Çelebi is a board-certified Family Medicine physician dedicated to practicing the full breadth of primary care and caring for patients of all ages, including children and adults. She is skilled in chronic disease management while also focused on preventive medicine and helping patients strive for their best health. Some of Dr. Çelebi's interests include women's health, prenatal care and delivering babies, office procedures, LGBTQ+ healthcare, and adolescent health. She is fluent in Spanish and has experience practicing medicine abroad and in medically underserved communities. She is passionate about health equity and advocacy for medically vulnerable populations. She enjoys fostering long-term relationships with patients, caring for families, and empowering patients with a greater awareness of their health conditions. Dr. Çelebi completed her residency in Family Medicine at O'Connor Hospital in San Jose, California, and earned her medical degree from Michigan State University College of Human Medicine. She also holds a Master of Science from Wayne State University. Dr. Çelebi is President-Elect of the San Diego Academy of Family Physicians. You can find her online, spreading the joy of Family Medicine (Twitter @juliecelebi and blog: https://compassionatehealing.blogspot.com). She enjoys spending time with her partner and two children, writing, practicing yoga, dancing, and exploring different ethnic foods.