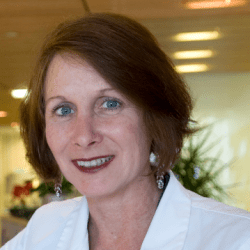 Events:
Workshop
When Everybody Hurts: Rapid Creation and Implementation of Proactive Peer Support in a Time of Crisis
Sunday
3:15 pm - 4:15 pm
Judy Davidson, DNP, RN, MCCM, FAAN
Nurse Scientist, UC San Diego Health Sciences
Scientist, Department of Psychiatry, UC San Diego School of Medicine
Dr. Judy E. Davidson is a nurse scientist whose research specializes in workplace wellness. She has studied consequences of blame in the workplace, second victim prevention, cultivating intentional acts of kindness, suicide amongst healthcare professionals and suicide prevention. During phase 1 of the pandemic she supported her colleagues in the curriculum design and development of a peer support program. Her unique contribution was to close each session with a 1 minute mindfulness activity that can be done in a busy clinical environment. She looks forward to sharing strategies and practicing them together during this conference.