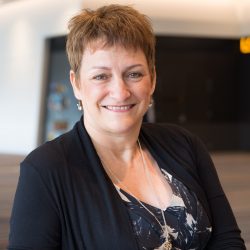 Jill Maben, OBE, PhD, MSc, BA (Hons), RN, PGCE
Professor of Health Services Research and Nursing, University of Surrey, UK
Jill Maben OBE, is professor of health services research and nursing at the University of Surrey, United Kingdom. She is a nurse and social scientist and her research focuses on supporting staff to care well. Her doctoral work examined what supported and what prevented newly qualified nurses implementing their ideals and values in practice. Other recent research has included one of the first studies to demonstrate relationships between staff well-being and patient experience at the team and individual level: Staff well-being is an important antecedent of patient care performance. She also recently completed the first U.K. national evaluation of Schwartz Rounds in the U.K. and the first international study to use a control group: "A Longitudinal National Evaluation of Schwartz Centre Rounds®: An intervention to enhance compassion in relationships between staff and patients through providing support for staff and promoting their well-being".
Maben is a successful health services researcher having published over 80 journal articles and presented over 100 papers at national events and international conferences in the past 6 years. Jill also completed the first U.K. national evaluation of the impact of 100% single rooms in hospitals on patient and staff experience and care quality outcomes in the U.K. and this study is being replicated in Denmark, Belgium and Adelaide, Australia.
Maben was awarded an OBE in June 2014 for services to nursing and healthcare. In 2013 she was in the Health Services Journal "Top 100 Leaders" and was also included on Health Service Journal's inaugural list of "Most Inspirational Women in Healthcare" the same year.