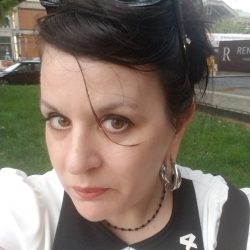 Events:
Monday
11:15 am - 12:30 pm
Caring for Patients Who Use Drugs: Challenging Stigma and Restoring Compassion
Jess Tilley
Executive Director, New England User's Union
Jess Tilley is the executive director of the New England User Union. She was introduced to harm reduction in 1994 and has dedicated her life to the movement. Her expertise in the field of harm reduction has garnered her an international reputation. In her more than two decades of work, she has been on the frontlines of needle exchange/syringe access and eventually became the former overdose prevention coordinator/site manager of the Cambridge Needle Exchange at AIDS Action Collation. She is the executive director of the New England Users Union with 11 chapters in multiple states and is currently co-chair of the American Alliance of Drug User Unions (USU National). In both of these union organizations, she has implemented a feminist-driven team-based model of leadership. She has occupied and explored many roles in typical nonprofit structures and her passion remains front-line activism. Currently, she is working to discover and educate drug using leaders in the disciplines of outreach, community-building, advocacy for basic human rights and nuances of human connection.