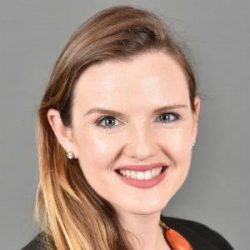 Jennifer Magaziner
Senior Director of Strategy and Digital Innovation, Boston Children's Hospital
Jen Magaziner is the Senior Director of Strategy and Digital Innovation at Boston Children's Hospital, where she leads a multidisciplinary team focused on designing and scaling digital offerings across the enterprise. Before joining the Innovation & Digital Health Accelerator (IDHA) Jen served as the Director of Network Strategy for the hospital.
Prior to Boston Children's Hospital, Jen was a consultant in PwC's Healthcare Services M&A practice. She has also worked at New York Presbyterian Hospital and Public Health Solutions, and began her career in global health at the Clinton Health Access Initiative.
Jen holds an MBA from Columbia Business School, an MPH from Columbia Mailman School of Public Health and a dual BA in International Relations and French from Brown University.