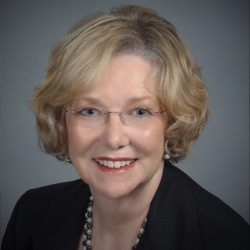 Jennifer Daley, MD, FACP
Senior Medical Director for New England, Cigna
As Cigna's senior medical director for New England, Dr. Jennifer Daley helps employer clients develop health benefit plans for their employees and works with physician groups and hospital systems to implement Cigna programs, including Cigna Collaborative Care. She also provides clinical oversight for the company's health improvement and quality programs that help Cigna customers get and stay healthy, and has local responsibility for the implementation of Cigna's high quality, affordable networks and clinical programs.
Dr. Daley is a nationally recognized physician executive with expertise in operational improvement, patient safety, quality, service excellence and value-based care. She is passionate about creating quantifiable and sustainable improvements in health care quality and affordability.
Prior to joining Cigna in July 2016, Dr. Daley was the founder and CEO of Jennifer Daley MD and Associates, a consulting firm that mentors physician leaders seeking to advance in health care management. She has served in numerous physician leadership roles, including chief medical officer and senior vice president of clinical quality at Tenet Healthcare, chief medical officer at Partners Community Health Care, Inc., and executive vice president and chief operating officer at the UMass Memorial Medical Center. Earlier in her career she practiced general internal medicine and she has served on the faculties of Dartmouth, Harvard, Tufts and the University of Massachusetts medical schools.
Dr. Daley is the author of more than 150 publications and she was the recipient of the U.S. Naval Academy-Harvard Business Review Ethical Leadership Award in July 2007. She holds a bachelor's degree from Brown University and a medical degree from Tufts University School of Medicine. She completed post-doctoral training in general medicine at Harvard Medical School and Beth Israel Hospital and in internal medicine at New England Medical Center; and she is a Fellow of the American College of Physicians.