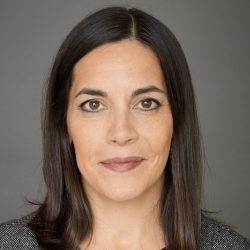 Jenna Mandel-Ricci
Vice President, Professional and Regulatory Affairs, Greater New York Hospital Association
Jenna Mandel-Ricci serves as Vice President, Regulatory and Professional Affairs at the Greater New York Hospital Association which is a trade association representing more than 160 member hospitals and health systems in New York, New Jersey, Connecticut, and Rhode Island. Jenna supports member hospitals in two principle areas – emergency preparedness and response, and development and implementation of healthcare workforce health and wellbeing programs. Her emergency preparedness portfolio includes assisting members develop and continuously strengthen planning related to mass casualty response, patient surge, and readiness for infectious disease outbreaks. Under her leadership, GNYHA has led many initiatives to improve coordination between hospital and government response agencies. Jenna has supported members through a number of emergency events including Ebola, Zika, measles, power outages, severe weather, and most recently the spring 2020 COVID-19 patient surge, during which time she served as GNYHA's Incident Commander. Areas of focus within healthcare workforce wellbeing include workplace violence prevention and strategies to mitigate the causes and impacts of clinician burnout.
Before joining GNYHA, Jenna spent the previous decade in various positions at the New York City Department of Health and Mental Hygiene.  Her last position was as Executive Director of the Bureau of Healthcare Systems Readiness within the Office of Emergency Preparedness and Response.  She also held positions in the Divisions of Epidemiology, and Health Promotion and Disease Prevention, including five years as the Deputy Director of the Bureau of Tobacco Control.
Jenna holds a Masters in Public Health from Hunter College, City University of New York, and a Masters in Public Administration from the School of International and Public Affairs at Columbia University. She earned her Bachelor's Degree at Northwestern University.