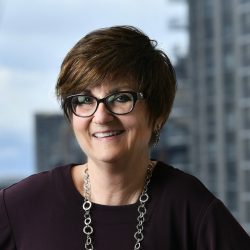 Events:
Monday
3:00 pm - 4:15 pm
Walking the Talk: Building Partnerships Between Your Organization and Its Consumers with Complex Needs Using Journey Mapping and Consumers' Powerful Lived Experiences
Jean Paglicua Smith, JD
Director of Consumer Centered Quality Programs, Commonwealth Care Alliance
Operations Director, The Center to Advance Consumer Partnership
As CCA's director of consumer centered quality programs and CACP's director of operations, Jean Pagliuca Smith manages a wide range of programmatic, operational, and development functions for CCA and CACP's growing portfolio of consumer centered programs. Smith is responsible for the core infrastructure of CACP and its offerings, developing business and funding opportunities, overseeing client services, coaching staff, and managing day-to-day operations. An expert in cultivating relationships and getting things done, prior to joining CCA's Consumer Centered Quality team, Smith served as CCA's grants and development specialist and as special assistant to its chief medical officer and vice president of clinical operations and transformation. In those roles, she managed critical relationships across the clinical leadership team and served cross-functionally as its gatekeeper, sounding board, and all-around strategic collaborator.
Prior to joining CCA in early 2016, Smith was program manager in the President's Office at Perkins School for the Blind where, among other things, she managed the activities of Perkins' Executive Leadership team and its Board of Trustees, researched key issues facing Perkins, and led a number of special projects. Jean brings a diverse and versatile perspective to CCA/CACP, having been an entrepreneur, in marketing and business, and a practicing attorney at Sullivan & Worcester in Boston. Jean holds a JD from Cornell University and a bachelor's degree in English from Stonehill College.