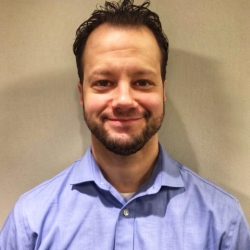 Events:
Monday
9:45 am - 11:00 am
How to Get Started Creating Age and Dementia-Friendly Communities and Health Systems
James Fuccione
Senior Director, Massachusetts Healthy Aging Collaborative
James Fuccione is senior director of the Massachusetts Healthy Aging Collaborative (MHAC), which is a statewide network of more than 100 organizations committed to advancing inclusive age- and dementia-friendly communities. MHAC promotes, supports, coordinates and tracks age-friendly activity throughout Massachusetts and has worked with partners to secure commitments from more than 40 cities and towns to become more age-friendly – a process overseen by AARP and the World Health Organization. With MHAC's support, Massachusetts is also one of only three states in the country designated as age-friendly. Fuccione spent the past eight years as director of legislative and public affairs for the Home Care Alliance of Massachusetts, a nonprofit trade association representing home healthcare agencies and private-pay home care companies. In this role, Fuccione led the organization's government and public affairs strategy on the state and national levels along with managing media communications, often serving as the organization's spokesperson. Fuccione also has experience as an aide for former State Senator Edward M. Augustus, Jr. and received a Master's in public affairs from UMass-Boston.