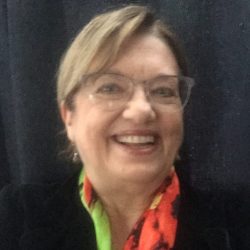 Irene D. McGhee MD, FRCP Anesthesiology
Associate Professor, University of Toronto
Dr. Irene McGhee, an Associate Professor at the University of Toronto, Canada, has championed team building at many levels – locally, nationally and internationally.
She shares that…"as an anesthesiologist, watching over those that sleep defined my role, however, my vigilance also extended to those around me. Over the years, I watched the caring shown to our patients by nurses, surgeons, residents, orderlies, students and many others and realized not any one of us could do it all, but together, there was extraordinary collective competence and compassion."
This motivated Dr. McGhee to undertake research on "teaming" and resulted in the creation of the I START-END tool.
Her work received the "THE POWER OF ONE" PATIENT SAFETY AWARD from the Canadian Patient Safety Institute in 2016 and was recognized as a Leading Practice by the Health Standards Organization (ACCREDITATION CANADA) in 2017.
Dr. Irene McGhee continues her team building work with the Saegis Safety Institute in Ottawa, Ontario, Canada.