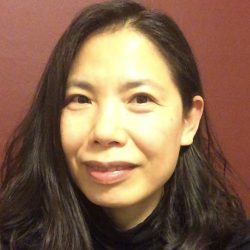 Events:
Abstracts
Caring for Oneself and Others Through Colllaborative Research in Mindfulness and Compassion
Monday
10:15 am - 11:15 am
Eunmi Kim, PhD
Co-Founder and Research Associate Professor, The Center for Contemplative Science, Korea Advanced Institute of Science and Technology
Eunmi Kim, PhD is co-founder of the Center for Contemplative Science at KAIST and a research associate professor. As a visiting Research Fellow at Cambridge Health Alliance Center for Mindfulness and Compassion, her work involves neuroscience research on contemplative practices. She is interested in integrating her knowledge of science with mind-body medicine. Last year she gave a presentation in Compassion in Action Healthcare Conference, about the effect of an eight-week program based on restorative yoga and breathing meditation.