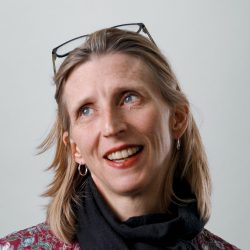 Ellen Barry
New England Bureau Chief, The New York Times
She was previously the London-based chief international correspondent, and before that, the paper's South Asia bureau chief, based in New Delhi.
In 2020, she was a Pulitzer Prize finalist in feature writing for "The Jungle Prince of Delhi." Before India, Ms. Barry was also a correspondent and then bureau chief for The Times in Moscow. While in Russia, she was part of a team which won the 2011 Pulitzer Prize for international reporting for a series on impunity in the country's justice system.
Ms. Barry was also a Pulitzer finalist for feature writing in 2001, for beat reporting in 2004, and for breaking news, as part of a team, in 2007. She covered mental health and rural New England for The Boston Globe, and covered the American South for The Los Angeles Times.