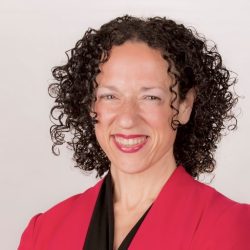 Events:
The Power of Language: What Our Words Communicate
Monday
-
Elka Jacobson-Dickman, MD
Associate Dean for Clinical Medicine, Associate Professor of Clinical Practices, Division of Pediatric Endocrinology, Department of Pediatrics, SUNY Downstate Health Science Center
Dr. Elka Jacobson-Dickman is an Associate Professor of Clinical Pediatrics and the Associate Dean for Clinical Medicine at SUNY Downstate Medical Center where she oversees the Core Clinical and Advanced Clinical Medicine years of the Integrated Pathways Curriculum. She works with the clerkship and other rotation directors to assure the highest educational quality and supportive learning environment for students. Dr. Jacobson-Dickman obtained her Bachelor of Science degree from McGill University in Montreal, Canada and her Medical Degree from Albert Einstein College of Medicine, in Bronx, New York. After completing a Pediatrics residency at Albert Einstein College of Medicine, Children's Hospital at Montefiore and a Pediatric Endocrinology fellowship at Harvard Medical School, Massachusetts General Hospital, she joined both SUNY Downstate and Maimonides Medical Centers where she ultimately became the Pediatric Endocrinology Fellowship Program Director. At Maimonides, she also served as the hospital-wide Director of Faculty Development. While she cares for children with a wide range of Endocrine Disorders, Dr. Jacobson-Dickman has a long-standing interest in Puberty and Reproductive Endocrinology; she has published research in these fields and is the co-director of our College of Medicine's first year Reproductive Endocrinology course. Dr. Jacobson-Dickman is dedicated to practicing compassionate patient and family centered clinical care and in implementing a medical school curriculum wherein professional reflective practices are emphasized.