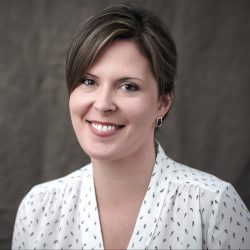 Elizabeth Métraux
Founder, Women Writers in Medicine
With nearly two decades of experience around the globe helping individuals and organizations disseminate their ideas, Elizabeth Métraux is a tireless advocate for the use of story as a tool for radical change.
She is the founder of Women Writers in Medicine, a start-up dedicated to amplifying the voices, experiences, and research of women in healthcare.
Beginning her career in political movements –– most notably in the Middle East and former Soviet Union during the Iraq War –– she transitioned to healthcare after observing the powerful interplay among population health, public policy, and conflict. Moving from the frontlines of war to the frontlines of healthcare, she has served as a director of communications for workforce diversity at the National Institutes of Health, spearheaded communication for USAID's TB and infectious disease projects in the Central Asian Republics, and led a national study on clinician wellness with Primary Care Progress.
Métraux's work has appeared in The New England Journal of Medicine, Health Affairs, STAT, Medium, and more. She regularly speaks across the country – from the stages of the Aspen Ideas Festival to the lecture halls of Harvard. She also hosts the podcasts, The Venn and Relational Rounds, and the live storytelling show, Stories, Spirits, and Scrubs. Métraux is on the Board of Advisors at the McGill University Executive Institute in Montreal, Quebec.