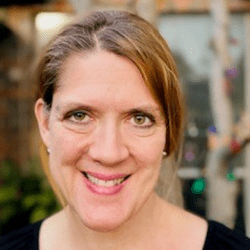 Events:
Workshop
Integrating Resilience, Ethics, and Traumatic Stress Relief to Cultivate a Culture of Well-being
Sunday
11:30 am - 12:30 pm
Elaine Beardsley, MN, ACCNS-P, CPEN
Clinical Resiliency Specialist Program Manager, Children's Health
Elaine Beardsley is committed to support health care staff to be their best while doing the difficult work they do. She is in the role of Clinical Resilience Specialist at Children's Health in Dallas. Her background is a Clinical Nurse Specialist and spent many years at Seattle Children's in the Emergency Department. She is in her third year of an Industrial and Organizational Psychology PhD program with her research interests being organizational factors that mediate emotional labor within critical care. The focus of her work at Children's Health is twofold: help individuals connect to their own resilience factors thereby processing stress to support replenishment, and identifying and mitigating system factors that promote cumulative stress. Elaine has done many presentations locally and nationally. In her spare time, she loves being with her family and pets and spending time outdoors.