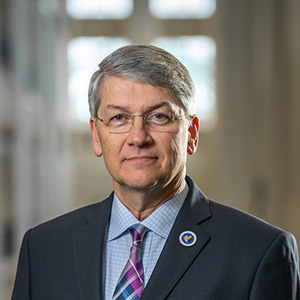 Events:
Tuesday
2:55 pm - 3:10 pm
Impact of Teaching Compassionate Care in Medicine Beginning at the Preprofessional Level
Dominic Vachon, MDiv, PhD
Director of the Ruth M. Hillebrand Center for Compassionate Care in Medicine, University of Notre Dame
Dominic O. Vachon, M.Div, PhD, is the John G. Sheedy MD Director of the Ruth M. Hillebrand Center for Compassionate Care in Medicine in the College of Science at the University of Notre Dame. He is also a professor of practice in the preprofessional studies department, where he teaches courses in compassionate care in medicine, medical counseling skills, and spiritualties of caring in the helping professions. Vachon does research on the internal mental and emotional process of the clinician compassion mindset in patient care, clinician communication skills, and innovations in medical training applying the science of compassion. He is also on the Volunteer Clinical Faculty of the Indiana University School of Medicine in South Bend, Indiana. For over 10 years, he was on the faculty of the St. Joseph Family Medicine Residency Program as the Director of Behavioral Medicine and Caring Science Training. He graduated from Notre Dame in 1980 with bachelor degrees in Psychology and Philosophy. He received an MDiv from Notre Dame in 1985. In 1993, he received a PhD in Counseling Psychology from Loyola University of Chicago. He has been a practicing psychologist and has been involved with training physicians, nurses, psychologists, and other helping professions throughout his career. He is author of the book, How Doctors Care: The Science of Compassionate and Balanced Caring in Medicine just published by Cognella Press in August 2019. Vachon has devoted the last 25 years of his professional career to supporting and training physicians, residents, medical students, premedical students, nurses, and other clinicians in patient communication skills as well as dealing with burnout and the recovery of compassionate care in the inner lives of clinicians. As a medical psychologist who has spent most of his life training new physicians as well as conducting his own clinical practice, Vachon has been uniquely positioned to hear how physicians suffer in clinical practice and to bring to bear the insights of the science of compassionate caring to help them restore their compassionate ideals and thereby to improve patient care.