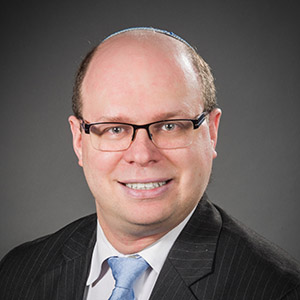 Events:
Monday
3:00 pm - 4:15 pm
Outreach and Engagement of Patients Who Identify as Transgender and Gender Nonbinary, Their Families, and Their Communities
David Rosenthal, DO, PhD
Medical Director, Center for Transgender Care, Northwell Health Physician Partners
David Rosenthal, DO, PhD, is the medical director for both the Center for Young Adult Adolescent and Pediatric HIV (CYAAPH) and for the Center for Transgender Care at Northwell Health; his office is in Great Neck, New York. These programs are supported by $2.6 million in grant funding this year from the New York State Department of Health AIDS Institute, Health Resources and Services Administration (HRSA) Ryan White Part D, and the Centers for Disease Control (CDC). In addition to focusing on care of adolescents and young adults living with HIV, Rosenthal has been addressing LGBTQ inclusion in health care, and HIV prevention. He has opened a satellite clinic at Pride for Youth in Long Island providing low threshold medical care including screening for HIV Pre-exposure Prophylaxis (PrEP). As the founding medical director for the Center for Transgender Care, he coordinates care for transgender and gender non-conforming individuals, in collaboration with clinicians from internal medicine, pediatrics, OB/GYN, psychiatry, urology and surgery service lines at Northwell Health. He is also working with the Office of Diversity and Inclusion to develop a LGBT curriculum for Northwell Health. He is leading a IT transformation project to include sexual orientation and gender identity information in the health system's data framework. In addition to practicing clinical medicine, Rosenthal performs translational research at the Feinstein Institute for Medical Research, studying immune responses to viruses and use of technology in health care, and he also is working on outcomes-based research for patients living with HIV and for the LGBT community. Rosenthal is an assistant professor of medicine and pediatrics at Donald and Barbara School of Medicine at Hofstra/Northwell.