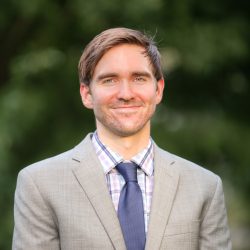 Events:
Tuesday
2:40 pm - 3:55 pm
Why Didn't You Say Something Sooner?!? How Substance Use Stigma and Shame Impact Our Relationships and What We Can Do About It
Daniel Johnson, PhD
Clinical Psychologist, Director, Acceptance and Commitment Therapy Program, Boston Child Study Center
Dan Johnson, PhD, is a licensed clinical psychologist in Massachusetts. He is an instructor at Harvard Medical School and a staff psychologist in two settings: the West End Clinic at Massachusetts General Hospital and the Boston Child Study Center. His clinical work focuses on acceptance- and mindfulness-based behavioral therapies for psychopathology, including mood disorders, anxiety disorders and substance use disorders in adolescents, young adults and adults.